News From:
Contributing Members
SECOA: Unveils New Light Mount
SECOA unveiled its new orchestra shell light fixture mount for LED fixtures at the USITT 2011 Conference & Stage Expo in Charlotte, North Carolina. This pioneering mount improves on industry standards, offering a more safe, reliable, and economical solution.
Designed for both the ETC D40 and Selador series of LED fixtures, the new mount is durable, lightweight, and versatile. Able to rotate 360 degrees within its own housing, this mount enables a full range of lighting angles. To improve safety, SECOA's team designed the mount so it does not require a potentially hazardous tip switch.
For more information on SECOA's new orchestra shell light fixture mount or on any of its products and services, contact John Mordal at 800-328-5519 or e-mail him at j.mordal@secoa.com.
ETC: Open Doors in Belgrade, Deadline for LDI Sponsorship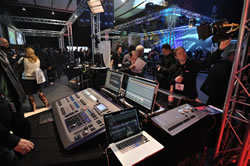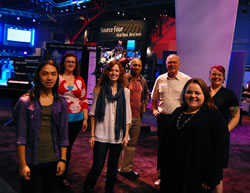 Last month, ETC's Serbian distributor, Studio Berar, welcomed over 600 visitors to an open house at Belgrade's BelExpo Center.
The event encompassed Studio Berar's entire product range, so visitors were able to see video and audio products as well as lighting. There were also a number of workshops where visitors could discuss the latest industry developments.
Now is the chance to apply for ETC's famed LDI Student Sponsorship! Graduate students and senior undergrads studying lighting design, theatre technology, or a related field are eligible to win one of the open spots to attend the 2011 LDI tradeshow, October 28 to 30, in Orlando, Florida.
ETC made it even easier to apply this year putting the application online at www.etcconnect.com/LDI-2011. Fill out the application electronically, or print it out and mail it to ETC. The deadline to apply is May 6.
The all-expense-paid trip is a great way to gain experience, see the inner-workings of the lighting industry, and do some networking. ETC covers the costs of round-trip airfare, hotel accommodations, meals, LDI conference passes and exclusive swag, and a student reception with lighting designers, educators, consultants, journalists, and others.
Daktronics: Introduce New Hoist, Controller
Daktronics introduced two new rigging products at the Charlotte 2011 Annual Conference & Stage Expo. The event was the first USITT Conference for Daktronics since the recent rebranding of its former Vortek rigging division.
The company introduced the Banner Hoist, a product aimed at malls and retail centers, and the Vortek E-Series Enhanced Controller, which provides powerful functionality in a compact, economical form.
Stage Technologies: There's no Place Like the Palladium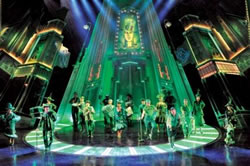 L. Frank Baum's novel has been adapted into a hit MGM film, three silent movies, comics, a Broadway musical, and countless other stage and amateur productions, so it was only a matter of time before The Wizard of Oz hit the West End.
The Really Useful Group needed to produce a highly-technical show and turned to Stage Technologies and Delstar Engineering to design, supply, and install the control elements and stage mechanics of the show.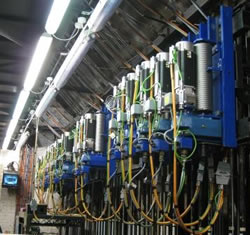 The mechanical equipment from Stage Technologies included 18 counterweight assists, six BigTow winches for lighting ladders, two BigTows and counterweights for the Wizard's Chamber and five BigTows for a curved cyc. The onstage performer flying scenes use two Stage Technologies lift-and-traverse rigs for the monkey flights, Dorothy's kidnap, and the various entrances and exits of the witches. Downstage of the safety curtain, a Stage Technologies front-of-house bridle is used to fly a monkey nearly 20 meters down from the dome of the Palladium. For more information visit stagetech.com.
The Wizard of Oz at the London Palladium is currently booking until September.
Rose Brand: Announce Fourth Blog Contest Winner
Rose Brand announced InOvation Group as the fourth winner of Rose Brand's How Did YOU Do It? Blog Contest. The contest asks customers to submit a picture of a project or production they have worked on and describe how they created it. InOvation Group submitted photos of a large custom projection header piece and hanging Chinese lanterns for use in the new First Bank Center Arena in Broomfield, Colorado. The pictures and explanation of how they did it can be found on Rose Brand's blog site. The Rose Brand Blog Contest is accepting entries on its latest "How Did You Do It Challenge." Interested applicants can visit bit.ly/RB-Facebook for more information on how to win.
Philips Vari-Lite: Wash Luminiares Provide Performance, Cost Savings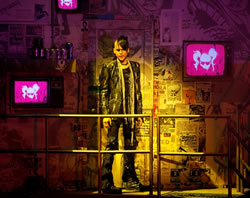 When American Idiot first loaded-in to the historic St. James Theatre in February 2010, little did head electrician Eric Abbott know that it would be the last time he would see his primary automated wash fixtures for a long time.
While 20 VLX Wash luminaires from Philips Vari-Lite, provided by Hudson Sound and Light, work as the backbone for the Tony Award-winning lighting design, it's their virtually maintenance-free operation that is solidifying their value on Broadway by providing both high-performance and cost-savings.