News & Notices
In Memoriam: Nicholas G. Cristy, P.E.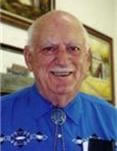 On March 16, 2011, Nicholas G. Cristy died at age 89 after a long illness.
For many years, Nick and his wife Josephine, were always side by side at the USITT Conferences. Nick was a member of USITT for over 35 years and held a number of patents in the theatrical industry including winch systems, stage floors, and a fire curtain release. He also provided his expertise to the Health & Safety Commission during the first rigging inspection workshop in San Antonio, Texas, in 1985.
A self-employed professional engineer, Nick earned a B.S. in aeronautical engineering from New York University's College of Engineering prior to his service in World War II with the Army Corps of Engineers.
In addition to his many accomplishments and years of work in the theatre industry, his achievements included the first baggage handling turntable assembly at JFK Airport, turntables in revolving restaurants worldwide, and specialized equipment for a nuclear power plant.
For H & H Specialties, Nick was a resource used for over 25 years for varied theatre projects throughout the United States and Canada. When confronted with an unusual problem, he was always there to provide an elegant, often simple solution. His dedication to his clients set him apart. If someone needed help on a project in a hurry, he always figured out a way to finish the task on time.
Nick never retired. When most people are at an age thinking of retirement, he was there to assist his neighbors, clients, and many members of the Institute. He was always there to answer questions, design a piece of equipment, or solve a problem. For those who knew Nick, he will always be remembered for his warm smile, good nature, willingness to help, and trademark pipe.
Mrs. Cristy may be reached at jonick1220 at earthlink.net.