News & Notices
Help for Students to Attend Lighting Conference
The application process is now underway for students wishing to attend the Enlighten Americas Conference.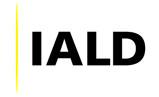 USITT has provided a grant to the International Association of Lighting Designers (IALD) to support up to ten USITT student members to attend the Enlighten Americas Conference 2011 which will be held September 22 and 23 in New Orleans, Louisiana.
The financial support is made possible through a grant from USITT's Commissioner's Fund. Apply online here.
This is the second grant USITT's Commissioner's Fund has supported for students to participate in an IALD Conference. For 2011, there is a $1,000 award per student to help cover registration, travel, food and hotel.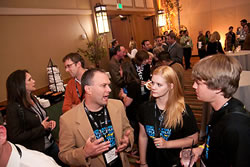 Lighting design students will have two days to interact with the owners of the top national and international architectural lighting design firms. These professionals will review students' portfolios, judge their LightPlay exercises, and network with them during meals and evening receptions.
Applications must be completed by August 1, and include submission of a portfolio of one to four projects on the official portfolio template. For questions, contact Jill Mulholland at jill@iald.org.
In the last 40 years, the IALD has given hundreds of architectural lighting design awards, many of them to Lighting designers who were trained and/or practice theatrical lighting design.