News & Notices
Member Benefits: Save at Lowes
A new member benefit through USITT's participation in The Cooperative Purchasing Network was announced at Charlotte 2011 Conference & Stage Expo. It allows members to register for discounts with Lowes Home Improvement Stores across the United States.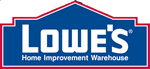 This benefit requires people to submit purchases online, so some planning is required, but the savings can be substantial. With a little prior planning, members can save an average of 15 percent with some items seeing savings of 50 percent or more.
Follow the instructions posted on the USITT website for establishing a user name and password and then place orders through lowesquotes.com. Some features of this new benefit include:
Orders placed before 3 p.m. local time will be pulled and waiting at the contractor desk in two hours
See the local store's inventory as of midnight the night before to know if items are in stock
The website is functional on smart phones, so orders transmitted from phones should be at the contractor desk for special pricing within minutes
For delivery of large orders, the store will call and arrange the standard delivery
The system will save the order history, so item numbers will remain easily available
Members must order online and check out at the contractor desk. According to members who have used the system, the savings is definitely worth the effort of submitting orders online.
Look for more benefits to come as the Institute continues its efforts to bring everyday savings to the membership.