News & Notices
Tech Expo Results, Catalogs Available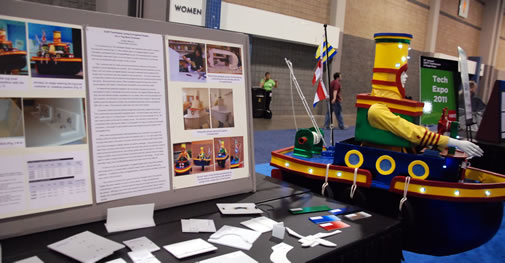 The 2011 version of Tech Expo drew more than 100 entries on a wide variety of topics. Of those, 24 were chosen for inclusion in the printed catalog and were displayed as part of Stage Expo in Charlotte, North Carolina.
Four outstanding projects were chosen for special recognition and cash prizes. They are: The Parasol Gun for Who's Afraid of Virginia Woolf by Gregory Bell; Super-Low, Pancake Powered, Tri-Caster Dolly by LukE Hadsall; Moving Scenery In the Event of Fire by Tom Strong, Naomi Eduardo, James Southworth, and Sam Thompson; and Stock Stage Lift Components by Mark Shanda and Chad Mahan.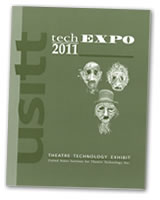 The 2011 Tech Expo catalog is now available online. It features complete descriptions on how to complete the projects, plus helpful hints to help guarantee great results. Print copies of the 2005, 2007, and 2009 Tech Expo catalogs can also be ordered online.
As an additional resource, USITT recently added PDF downloads of its out-of-print Tech Expo catalogs from previous years.