News From
Sustaining Members
Nemetschek Vectorworks, Inc.: Scholarship Program Offers Up to $10,000
As part of its commitment to helping students succeed, Nemetschek Vectorworks, Inc. offers the 2015 Vectorworks Design Scholarship program. Students from all design disciplines around the world are encouraged to submit their best individual or group work by Monday, August 31, for the opportunity to win up to $10,000.
Students submit a project, which may include a class assignment, and answer three questions, each in 150 words or less. A panel of judges will evaluate submissions on the basis of design integrity, effective use of computer technology, originality, and the articulation and communication of a design vision.
"Today's students are tomorrow's visionaries, solving all types of design challenges that the Vectorworks Design Scholarship program lets us celebrate," said Stewart Rom, chief marketing officer at Nemetschek Vectorworks.  Now in its second year, the program offers support on two levels. Regional winners receive $3,000 and advance to compete for The Richard Diehl Award for an additional $7,000.
The Richard Diehl Award is named for the founder and chairman of Nemetschek Vectorworks. To apply to the Vectorworks Design Scholarship or to learn more, visit www.vectorworks.net/scholarship. Winners will be announced on October 15.
RC4 Wireless: Products Unveiled in Frankfurt
RC4 Wireless displayed a range of groundbreaking, patent-pending RC4 Series 3 devices and technologies at Prolight + Sound in Frankfurt in April. This was the first RC4 European exhibition since winning the PLASA Award for Innovation at PLASA London in October.
 
Since the release of these small and portable packages powered by batteries and controlled by wireless DMX, RC4 Series 3 devices toured across Europe in Disney's Violetta Live!, and was used extensively in the world premier of An American in Paris at the Théâtre du Châtelet, now opening on Broadway. RC4 Series 3 wireless dimmers directly drive halogen lamps, LEDs, servo motors, relays, solenoids, and much more. The devices provide a family of powerful features available only from RC4 Wireless:
For more information on purchasing RC4 Series 3 products, visit  www.theatrewireless.com.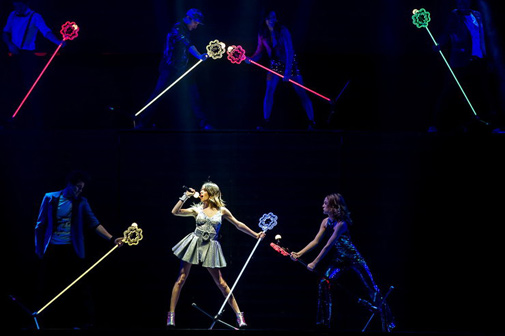 Cobalt Studios: Sign Up for Summer Intensives
Cobalt Studios will offer two scene painting modules during its annual fast paced, intense, and fun Summer Intensives.
Each three-week Scene Painting session is team taught by Rachel Keebler and Kimb Williamson. Participants get hands on experience and insider tips of the scene painting trade. It is a great opportunity for those evaluating scenic painting as a career. Learn the fundamentals of scenic art and explore the craft June 1 to 19 or July 20 to August 7.
For more information, visit the website or call 845-583-7025.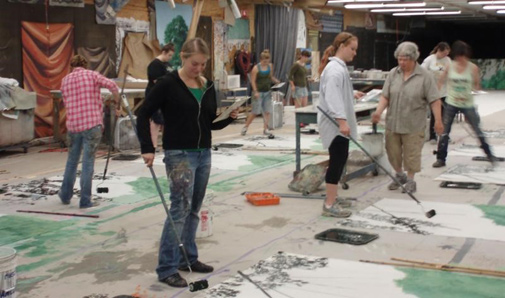 GLP: White X4 Swirls into Action with Trey Anastasio Band
Since becoming the first production designer to adopt GLP's new X4 platform (back in 2012 with My Morning Jacket), Marc Janowitz, of e26 Design, has been a frequent user.
Immediately following MMJ's tour, he deployed 30 of the touring fixtures for Trey Anastasio's 2012 Traveler tour. More recently he turned to 18 of the smaller X4S LED heads for last year's Cage The Elephant tour.
"Trey doesn't stick to a set-list or really even make one," Mr. Janowitz said. "You get about 10 to 15 seconds between songs to get into the right page and be ready to light the song. That's how long it is from the time he says the name of the next song into a microphone piped only to the band and crew's in-ear monitor to the time he starts to play. "
 
"The impressions delivered then, and they continue to deliver," he said in summary. "Both the X4 and the mini-version X4S are two of my favorites, and will definitely remain a big part of my tool box. Now I'm itching to get my hands on [GLP's] new X4 Bar light curtain!"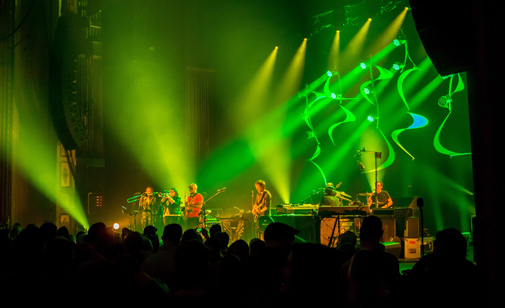 Alcons Audio: Celebrates Successful Prolight+Sound
Alcons Audio celebrated its most successful Prolight+Sound ever, with two new pro-ribbon line-array systems -- the LR28 and LR16.2 -- taking centre stage.
Alcons co-founder, Tom Back, said, "The LR28 created an incredible buzz. During the show, Norwegian rental company Trondheim Lyd was happy to announce the purchase of the first system in the world - a complete package of 32 LR28s, plus BC543 triple 18-inch cardioid subs and Sentinel10 amplified loudspeaker controllers."
The LR28 larger-format line-array marks an important advance for the company within the concert touring and large-scale installation market. Based on LR24 line-array, the LR28 offers a substantial increase in HF and LF output over its predecessor.
The LR16.2 was Alcons' second new line-array at Prolight+Sound. It is a smaller format system, in the sub-compact range, fitting between the large format LR28 and LR14 arrays. The LR16.2 introduces a symmetrical acoustical layout, with bi-amped three-way component configuration that features a flat frequency response to beyond 20kHz and patented 90 degree by 10 degree dispersion from the purpose-built RBN602rs 6-inch pro-ribbon driver and 8-inch woofers, combining extreme-output with extended throw and reference HiFi sound quality.
For more information visit www.alcons.audio.
Chauvet: LED Panel Shines for Outdoor Use
As the festival and outdoor concert season kicks into high gear, lighting/production designers have a new tool to make it easier for them to set up ultra-bright, weatherproof video walls – the PVP X6IP high-resolution LED panel from Chauvet.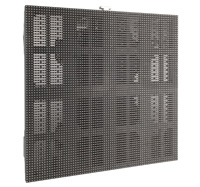 Featuring a pixel pitch of 6.9 mm, the PVP X6IP is an outdoor LED video panel rated at IP65 for its ability to withstand rain while being brilliant enough to produce images that stand out in the daytime sun.  It is also very touring and rental friendly, thanks to an innovative design that allows for quick and secure assembly, easy serviceability in the field, and the versatility to be used indoors as well.
With its high-res 6.9mm pixel pitch and ultra-bright 4,500-NITS illuminance, the PVP X6IP will render images and graphics of any type with impressive clarity, brilliance and definition of detail. The panel uses tri-color (red, green, blue) SMD 2623 LEDs with a black body to produce the highest-in-class contrast levels for video that "jumps out" even in broad daylight. Designed to be both video and audience friendly, it features a 3,120 HZ refresh rate and wide 130 degree viewing angle, making it ideal for use on-camera, while providing clear visibility from a broad expanse of "live" vantage points.
For more information, visit www.chauvetlighting.com.
IATSE: Reaches Three-Year Agreement with AMPTP
IATSE and the Alliance of Motion Picture and Television Producers (AMPTP) have tentatively agreed on terms of a new three-year Area Standards Agreement.
The agreement, which covers most of the United States outside Los Angeles and New York, includes contributions to the IATSE Entertainment and Exhibition Industries Training Trust Fund for the first time. The Training Trust will provide safety training for motion picture workers covered by the contract.
The new agreement extends from August 1 through July 31, 2018.
Mega Systems: Rich Anders Promoted to National Sales Manager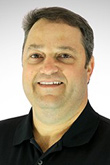 Richard Anders has been named National Sales Manager for Mega Systems, manufacturer of Mega-Lite and the U.S. distributor of PR Lighting, Dicolor and RGBLink.
Mr. Anders is a seasoned sales professional with over 20 years of technical sales experience. He has been a manufacturers' representative since 1996 for multiple entertainment lighting lines and holds an A.S. in sound video and lighting from the Art Institute of Houston.
Mr. Anders joined Mega Systems in December 2010 as the regional sales manager. During his five-year tenure, he has significantly and positively affected sales. For many resellers, he is their "go-to guy." His new role will include forecasting monthly sales, exceeding sales goals, and connecting with resellers throughout the United States.
Theatre Projects: Expands Whitney Museum's Event Opportunities
In order to remake itself as a premier destination for all manner of educational, cultural, and artistic activities, the new $422 million home of the Whitney Museum includes more than 13,000-square-feet of designated event space including a  sixth-floor, flexible, multipurpose theatre.
The 2,300-square-foot theatre is a collaboration among Theatre Projects, Renzo Piano Building Workshop, and Cooper, Robertson & Partners. The flexible performance space features a retractable seating system, six catwalks, a variable acoustic ceiling, and an all-LED performance lighting system—one of the first all-LED museum-based theatres in America.
Theatre Projects designed the theatre geometry and specified the performance lighting and rigging systems as well as the theatre's retractable seating risers, which can seat up to 99 people and track into the back wall, allowing the room to transform into a flat floor—ideal for hosting parties, meetings, and all manner of events. With room for an additional 72 loose seats, the theatre can seat a total of 171 people.
Theatre Projects also designed and specified the LED performance lighting system in the Whitney's multi-use film and video gallery, which features a 15-foot ceiling, no fixed seating, and bi-fold, accordion-style glass doors that open to an outdoor terrace.