Conference & Stage Expo
USITT 2016: A Cultural Guide to Salt Lake City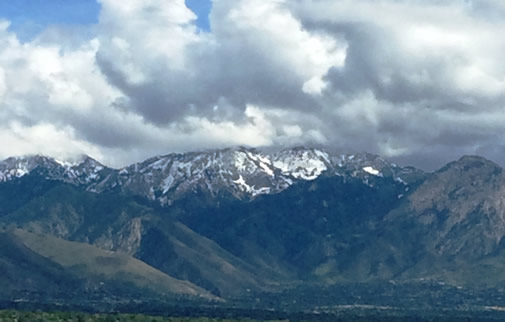 Salt Lake City, Utah, is best known for mountains, movies, and of course, Mormons.  Its Twin Peaks and 2002 Winter Olympics history make it a destination for hikers and skiers.
The Sundance Movie Festival helped put it on the cultural map.  Its roots as home of the Church of Jesus Christ of Latter Day Saints (LDS) produced the Mormon Tabernacle Choir and the world's biggest genealogical library, among other acclaimed attractions.
Here are some less known things about Salt Lake:
It was named the No. 1 Gayest City in America by the national LGBT news publication, The Advocate, in 2012.  
It will host the Parliament of World Religions this fall, with 10,000 people from 80 nations and 50 faiths, and the Dalai Lama and Rabbi David Saperstein as key speakers.
Its upcoming first run of the irreverent Broadway hit The Book of Mormon this summer sold out 16 shows in a day. The LDS church has already taken ads in the programs advising audiences to "read the book."
And in March, the Salt Palace Convention Center will greet the awesome live entertainment design and technology experience that is USITT's Annual Conference & Stage Expo.
VP for Conferences Jack Feivou said Salt Lake City has become a desirable convention site by emphasizing warm, welcoming customer service and a relaxing atmosphere amid Utah's natural beauty.
"As our show has grown into the biggest technical theatre event of the year, we need locations that can accommodate our expanding Stage Expo, house our people in good hotels near the convention center, and offer attractions to appeal to our diverse, artistic community," he said.
"The Salt Palace Convention Center has almost 700,000 square feet of meeting space, and part of us going there is the ease of fitting into that venue," he added.  "It's surrounded by high-quality hotels, and we are confident that the hotel experience will be superior. Salt Lake is also gaining a reputation as a really friendly place to live, work, and hold a Conference."
The Salt Lake City mountain-metro vibe has made it a popular tourist and meeting site and helped it shed its old-fashioned image as a stodgy, non-party town. In recent years, "Salt Lake has experienced significant demographic shifts," according to Visit Salt Lake. LDS members currently make up less than half the population, while Hispanics now make up nearly 25 percent.
"Salt Lake is now as metropolitan as any city we go to," Mr. Feivou said. "But it also has a relaxing feel that comes from the mountain atmosphere."
Cultural offerings run the gamut from historical to hip. Must-see classics include historic Temple Square, where the Mormon Tabernacle Choir rehearses on Thursday nights and performs on Sunday mornings; the beloved Capitol theatre, built in 1913 and renovated in 1978, now home to Ballet West, Children's Dance Theatre, and Broadway Across America (presenting The Book of Mormon tour July 28 to August 9); and the Utah Museum of Fine Arts.
Newer attractions include the Natural History Museum of Utah in the beautiful new Rio Tinto Center at the University of Utah, and the four-year-old Leonardo – or "The Leo" science and technology museum.
As for nightlife, the growing Latino culture has produced dozens of restaurants offering everything from Mexican to South American cuisine. Relaxed liquor laws since the '02 Olympics make for many craft breweries and "historic pub crawl" tours, as well as fun/funky offerings like Keys on Main, a dueling piano bar where the audience directs the show.
Another modern plus: Like most of Salt Lake's newer facilities, the Salt Palace Convention Center is green, green, green. It has one of the nation's largest rooftop solar array projects, a single stream recycling program, energy-efficient lighting and water systems, and a long list of sustainable practices.
For more information about USITT 2016 host city and the Salt Palace Convention Center, visit www.visitsaltlake.com.