Commissions
Is There Life beyond the Fourth Wall?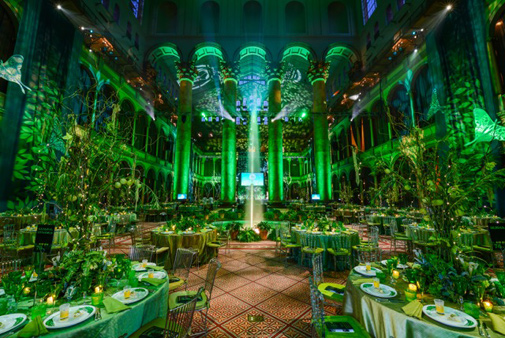 One of the big questions for students considering studying technical theatre in college is "What am I supposed to do once I get out?" Obviously many choose to pursue a career in theatre. However, that might not be the right path for everyone.
The skills students acquire in carpentry, painting, drafting, stage management, and design can be valuable to employers beyond the "fourth wall." The world of special events, tradeshows, and exhibits can open up new opportunities and provide a wide range of beneficial experiences while working for big-name clients.
Jobs vary widely. Scene shop skills could be leveraged to work in carpentry or paint shops, or in production installing scenery, lighting, sound and/or rigging for events. Stage management experience can lend itself to managing installations and accounts, while those with CAD experience can translate designers' 3D models into shop drawings. One CAD department manager said he was looking for:
A good understanding of carpentry, preferably for stage
The ability to organize and prioritize work, and be flexible
Strong drafting skills, ideally 3D modeling in CAD
It's a huge field, and the benefits can make this a viable alternative career to traditional theatre. Salaries tend to be livable, and full-time positions come with benefits (healthcare and vacation). The variety of work is staggering, and work can be found in most major cities.
Obviously it's not for everyone. However, for many in the field, it could be an interesting alternative.