News From
Contributing Members
City: NFL Draft Kicks Off with LYON System
Meyer Sound's LYON linear line array system was the top pick to tackle audio reinforcement at the 2015 NFL Draft held April 30 through May 2 in Chicago.  Provided by VER (Video Equipment Rentals), the compact yet powerful system was deployed to cover 3,901 seats inside the vast expanse of the Windy City's landmark Auditorium Theatre.
The Meyer Sound complement for the program included JM-1P arrayable loudspeakers, MM-4XP loudspeakers with IntelligentDC technology, 700-HP subwoofers, and a Galileo loudspeaker management system with Galileo Callisto array processors.  Outside, for the Red Carpet arrivals, VER provided a separate Meyer Sound system using UPQ-1P and UPJ-1P loudspeakers.
Learn more about the Meyer Sound LYON line array loudspeaker system at meyersound.com/product/lyon.
ETC: CUE Can Help Boost Careers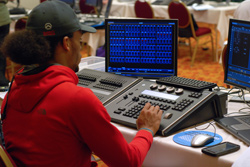 ETC's CUE (Create. Understand. Experience.) professional development conference can help lighting professionals improve their skills and become more confident in their work. CUE will be held June 26 to 28 in Madison, Wisconsin and will have something for designers and programmers of all skill levels.
The conference can benefit professionals who work with all different kinds of lighting, including for theatre, houses of worship, broadcast, dance, academic institutions, architecture, and live events.
This summer's CUE conference will be the third end-user event that ETC has held.  The hands-on classes and real-life education taught at CUE gives attendees the time to fully grasp new concepts and to create designs using what they learned.
To get more information about CUE and to register for the conference, visit www.etcconnect.com/CUE.
Production Resource Group: To Acquire XL Video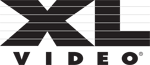 Production Resource Group, L.L.C. (PRG) has agreed to acquire the XL Video Group, one of the largest providers of premier, multi-market video services. PRG Chairman & CEO Jeremiah J. Harris and Lucas Covers, the Group CEO of XL Video, jointly made the announcement.
XL Video, founded in 1995, has established itself as leading video services supplier around the world. The company is a multi-award winning provider of creative video solutions for concert touring, corporate events, exhibitions, automotive, television, sports, and theatre. Like PRG, XL Video provides creative designers and producers with full technical support in putting together cutting-edge video solutions for some of the most innovative and aesthetically daring shows in the world.
For PRG's worldwide clients, this acquisition expands access to the wide range of creative video technology and services. They can continue to be confident in the quality of product, production expertise, and professionalism when further integrating video into their productions and events.
Upon completion, XL Video's worldwide locations will become part of PRG's network of over 40 locations in key cities around the world.
The transaction is expected to close before the end of the second quarter subject to customary closing conditions. For more information, go to www.prg.com