The Last Word:
X-Rated Milwaukee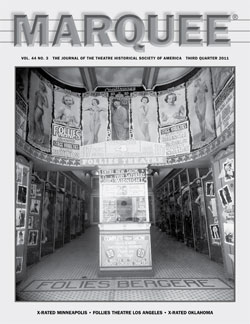 Ever wondered how some many of the theaters and movie palaces in a mid-America city survived in the 1990s? We thank Matthew Prigge for allowing us to share with our readers "Fade to Blue," his detailed report on the history and use of Milwaukee's theatres as movie houses in the 1990s.
His account won the prestigious Weiss Award and was first published in Marquee, the journal of the Theatre Historical Society of America in the third quarter of 2011.
We appreciate THS for allowing us to share this fascinating and lavishly-illustrated article and reprint it here.