Conference & Stage Expo
ETC Has Big Plans for USITT 2013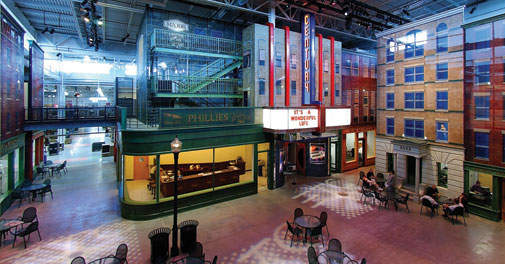 At Milwaukee's 2013 Conference & Stage Expo, ETC and USITT will mark 30 years of exhibiting, educating, and celebrating the craft of theatre. The first show was USITT 1983 in Corpus Christi, when Fred and his wife Susan loaded up Fred's parents' Volvo with a booth and an ELC (Entertainment Lighting Console) which later became the Concept, and drove on down to introduce the market to ETC.
Since then, we have been dedicated to USITT and the things we love most about this event -- teaching students and educators about our products; showing new gear to consultants, specifiers and end-users; and supporting great programming like the New Product Showcase, Tech Olympics, Light Lab, and the Lighting Commission and its sessions. My favorite part of USITT is the community of theatre professionals and friends that the Conference brings together for a fun and exhausting (in a good way!) week.
This year, ETC will have more new products, presentations in the Layers of Light Theater, and even more fun! We have a lot going on! You can sign up to visit the ETC headquarters on Tuesday, where you will tour our factory, have lunch with Fred in Century Theater, and then take a trip to downtown Madison to tour the Overture Center for the Arts. Come to the ETC product booth to see ETC's newest lighting control desk and cool new fixtures. Then head over to the Layers of Light Theater to find out why "It's not easy being green," how to layer new ETC fixtures into a hybrid rig, and what is new in ETC Rigging.
The always popular student session will be held in the theatre on Saturday at the close of the show. Students should stop at the reception desk beforehand to get an all-access pass.
Watch for ETC personnel in a number of sessions throughout the Conference including Steve Terry with Randy Early at the Opening Night celebration, sharing their thoughts on the subject of "Technology: Is it the Tail or the Dog?"
We look forward to seeing everyone in Milwaukee… and to another great 30 years together!