News & Notices
Vote for 2016 Board Members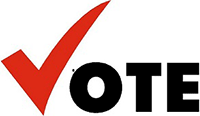 Once again, members are asked to provide direction for the Institute by voting for USITT Board of Directors candidates. Voting opens October 30 and closes at midnight December 10.
This year's election cycle involves six open Director positions. The Nominations Committee was asked to find two candidates for each open office and set a goal to embrace USITT's Diversity Initiative, reflected in the slate of nominees.
The candidates are:
Paul Brunner
Kate Ellis
Jerry Gorrell
Tom Hackman
Carey Hansen
Tony Hardin
Jesse Portillo
Patrick Rizzotti
Kim Scott
Tina Shackleford
James Streeter
David S. Stewart
All have made contributions that have strengthened the Institute. Look for an Oct. 30 email with instructions on how to vote online. Current members as of Oct. 26, 2015 will be eligible to vote. Paper ballots will be provided to those who request them. To request a paper ballot, email Shannan@usitt.org.
Nominations for board members to take office in 2017 are now open through March 10. Interested members are encouraged to become candidates for the Nominations Committee to consider. Nominate here. More information can be found at usitt.org.
More information is available from USITT Secretary Jimmie Byrd at jimmiebyrd@gmail.com.