Education Commission
Seeks Reviewers, Participants for Tenure, Promotion Reviews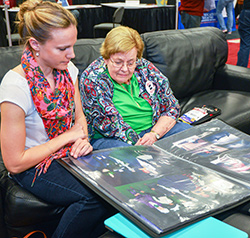 The first Tenure and Promotion Portfolio Reviews were so successful at USITT 2015, the Education Commission offer the program again at USITT 2016 Annual Conference & Stage Expo in Salt Lake City, Utah.
The reviews will be extended to include feedback on course creation and syllabi in addition to reviews of tenure and promotion portfolios. Anyone with questions or who is interested in being a reviewer or being reviewed should contact Jonathan Allender-Zivic (jallenderzivic@gmail.com).
It is a good idea for anyone facing tenure to have a tenure and promotion review within three years of their institution's tenure review. Reviewers are needed for all disciplines (costumes, scenery, production management, technical direction, lighting, sound etc).