News Releases from
Our Industry Members
Meyer Sound: Vincent, Huson, Eagleson Join Company; Archibald Expands Role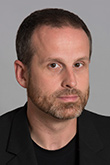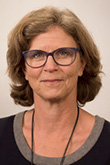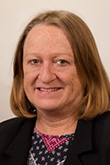 Contributing Member Meyer Sound recently announced three additions to its technical, marketing, and public relations departments.
David Vincent (dvincent@meyersound.com) will provide technical support for the growing customer base in Canada and the Northeast United States. Amy Huson (ahuson@meyersound.com) was named director of marketing, business and programs. Jane Eagleson (jeagleson@meyersound.com) is public relations manager at Meyer Sounds' Berkeley, California office. Rachel Archibald expands her role to become director of marketing, corporate and brand.
Vincent comes to Meyer Sound with extensive experience designing and calibrating large-scale sound systems having served as audio project manager and PA technician at Solotech for 10 years.
Huson is a senior marketing professional with decades of experience in marketing and communications, including leadership positions at Harman, Plantronics, and Autodesk, She also was co-founder and vice-president for marketing at an audio software start-up later acquired by Plantronics.
Eagleson will be the primary contact for pro audio trade media, support mainstream media outreach, and drive content development. Eagleson comes to Meyer Sound with more than 20 years of experience in communications, primarily in the professional sailing world. She has led communications, event management, and press relations for sailing's premiere global events including the Volvo Ocean Race and the Sydney Olympics in addition to supporting global brands such as BMW, Oracle, and Louis Vuitton.
Archibald will assume responsibility for leadership in the areas of product marketing, advertising, development of brand collateral, and corporate brand experience. Working under the leadership of Karen Ames, vice president of marketing and communications, this team of seasoned professionals adds depth to the company's global marketing initiatives.
CHAUVET Professional: Basement Lightshow Goes 'Rogue'
When Basement, the melodic rock/emo band from Ipswich, Suffolk, United Kingdom, added a 21-date United States leg to its tour, the band ended up moving its lighting rig up to a new level with Sustaining Member CHAUVET Professional's Rogue R2 Wash moving LED fixture.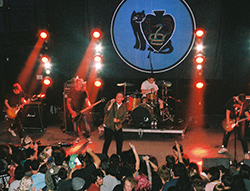 Basement captivated audiences from San Fransico, California, to Austin, Texas, to New Orleans, Louisiana, with their raw, honest grunge-tinged songs, but got by with just house lights. As they headed east for the last five nights of the tour, Basement increased the level of visual excitement with help from the Rogue R2 Wash moving LED fixture.
Wenger Corporation: Realignment Spotlights Performing Arts Market
Contributing Member Wenger Corporation recently announced organizational changes to support its growth strategy for the global performing arts market.
Mike Murphy, as general manager, will lead the company's efforts in this market segment in addition to his current role as president of J.R. Clancy. Reporting to Murphy will be Mark Ingalls in the new position of performing arts segment manager.
John Hastie, new to Wenger, was named business development director – Europe and Middle East.
Other personnel involved in this realignment include Dave Kaiser, manager of applications engineering, and Dustin Collins who has been promoted to lighting and controls integration manager.
GLP: Opens Nordic Office Based in Sweden
GLP, a Sustaining Member, has established a new office to serve the Nordic countries. Headed by Daniel Rüdén, who also takes on the role of sales manager, the office is based in Västerås, about 100 Kilometres from Stockholm, Sweden.
This office will allow GLP to offer better service to its customers across the Nordic region and let the company have a much closer dialogue about new and ongoing projects.
Vectorworks, Inc.: Opens Atlanta Office
To reach emerging software engineers and a thriving metro population of over 5.5 million people, global design software developer and USITT Sustaining Member Vectorworks, Inc. recently opened the doors of its Atlanta, Georgia, office.
The office will employ software engineers who will further develop the Vectorworks product line, serving the AEC, landscape and entertainment design industries.
Columbus McKinnon : Tweets on Safety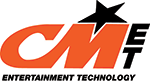 Sustaining Member Columbus McKinnon Entertainment held a Twitter chat on safety at #RigSafe on October 9 after its Safety Webinar. CM published results of the chat on its blog, at blog.cmworks.com.
Rose Brand, Inc.: Brooklyn High School Wins Free Stage Curtain.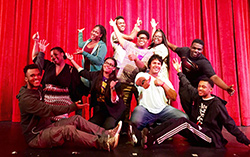 Brooklyn Theatre Arts High School students and staff were thrilled to win Contibuting Member Rose Brand's "Rags to Riches" contest. Winning the video contest entitled the school to a new, custom main stage curtain valued at up to $10,000.
The winning video described the Brooklyn high school's need in playful visuals and lyrics that were sung to the tune of "My Favorite Things" from the 1965 film The Sound of Music.
Rose Brand expects to run the contest again to continue helping theatre programs that serve students and can't afford to purchase a new curtain.
Lex Products: CineBox Sales to Benefit Behind the Scenes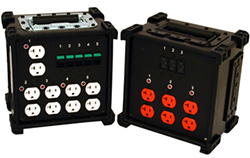 Lex Products, a Sustaining Member specializing in portable power systems including distribution boxes, cable assemblies, and connectors, has become a Behind the Scenes Pledge-a-Product Partner. Lex Products has pledged a percentage of the profits from sales of the CineBox to support the charity. CineBox is a cULus listed, heavy-duty, rubber, lunch box feed through. Available in 100 Amp and 60 Amp, the compact distribution unit provides 5-20 duplex receptacles for smaller lights and related equipment.
The Behind the Scenes charity provides entertainment technology professionals who are seriously ill or injured with grants that may be used for basic living and medical expenses. For more information, to donate, or to apply for a grant, visit www.behindthescenescharity.org. For more information about the Pledge-a-Product Program, contact info@behindthescenescharity.org.
Meyer Sound: Equipment Dazzles Primus, Shania Twain Fans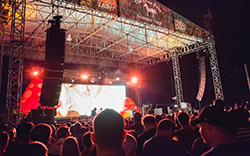 The San Fransico Bay Area-based band, Primus, recently toured North America with Contributing Member Meyer Sound's LYON linear sound reinforcement systemto deliver its quirky, bass-driven brand of alternative rock. Described by FOH engineer Jason Mills as a "really fast" system with plenty of punch, the LYON configuration was provided by Pro Media/UltraSound of Martinez, California.