Conference & Stage Expo
An International Perspective in Long Beach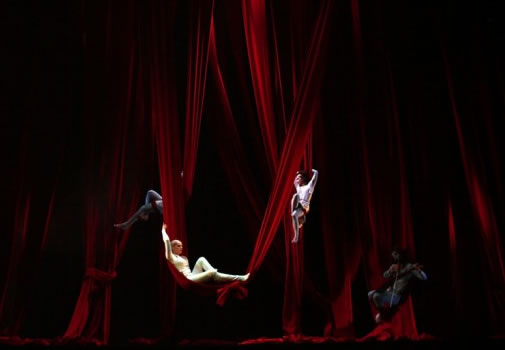 Check the schedule for International Activities sessions and special exhibits featuring international guests at the Annual 2012 Conference & Stage Expo in Long Beach, California.
See the essence of Brazilian life portrayed by dramatic works and cutting edge scenography. Curators Aby Cohen and Antonio Grassi will share their process of creating the visually stunning PQ Golden Triga-winning National Exhibit: Characters and Frontiers–Brazilian Scenographic Territory. Among represented works of best Brazilian designers will also be images from productions of Theatro Vertigem BR-3 that was awarded the Gold Medal for best realization and production.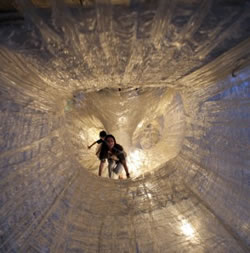 For inspiration and fresh ideas, do not miss the session featuring PQ Gold Medal Winners for Best Stage Design and Best Use of Theatre Technology, Numen for Use. This team of industrial designers from Croatia will show images to tickle the brain. Think a curtain is a "hanging drapery that conceals the stage from the view of the audience?" Think again. The definition of curtains will be challenged after seeing images of Numen's set design for Shakespeare's Midsummer Night's Dream. Even simple packing tape becomes an essential material in the hands of Numen's artists for some interesting, site-specific projects.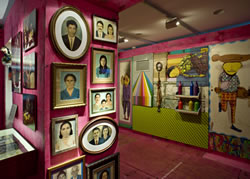 Lighting designer is a title and a profession many take for granted; however, there are many countries where such a title still isn't fully recognized. Cyprus is one of them, yet it doesn't stop designers like Giorgos Koukoumas from creating original lighting environments that must be shared.
Organizers are keeping their fingers crossed that, not only will they be able to show the images of Cuban carnival costume as part of the special exhibit, but introduce the photographer and artist, Jose Antonio Prades Hung, head of the OISTAT Centre in Cuba. He promised to bring the mood of the Cuban carnival through his photographs, music, and passionate salsa dance.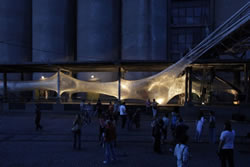 Karen Glass will chair a session with two panelists and two different topics. Richard E. Donnelly will talk about internationally renowned designer Desmond Heeley. As both a costume and scenic designer, Mr. Heeley has designed for opera, ballet, and theatre in the United States, Canada, Europe, Asia, and Australia. Mike Wilga will bring back PQ '11 Scenofest and talk about his research and implementation of technology for Karel Čapek's play The Insect Commedy.
Sean Crowley and Ian Evans will cover every aspect of World Stage Design from submission and plans for the exhibit to WSD Scenofest.