Conference & Stage Expo
Panel Brings Hispanic Voices to USITT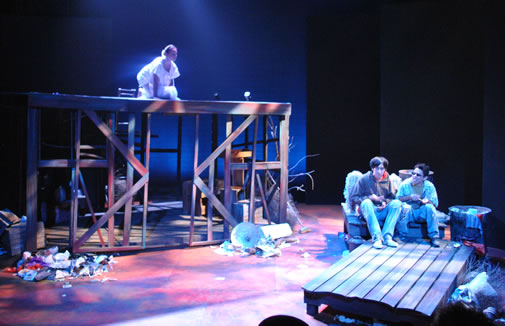 The Hispanic voice in theatre, while significant and vibrant, has been marginalized in the recent past as many theatre companies have diminished their commitment to specific Latina and Latino programming. Hispanic designers can find it daunting to gain work that feels relevant and important to them as an artist. On the other hand, the community created by Hispanic artists is loyal, supportive and rewarding.
Hispanic Voice in Design, a panel at the 2012 USITT Conference & Stage Expo in Long Beach, California, will explore these topics. The panelists will address how they have carved out careers and relationships with theatre companies who are committed to Hispanic issues, while also discussing their work in more traditional venues. Their designs in major regional theatres as well as smaller independent venues will be shown.
Guest artists will include Christopher Acebo, scenic designer and associate artistic director at the Oregon Shakespeare Festival, Lonnie Rafael Alcaraz, lighting designer and professor at UC Irvine, Corrine Carillo, sound designer, and Frank Vela, Houston based technical director and lighting designer. They will talk about their experiences and other issues that face Latino designers.