Commissions
Designed to Thrill: The Entertainment of Halloween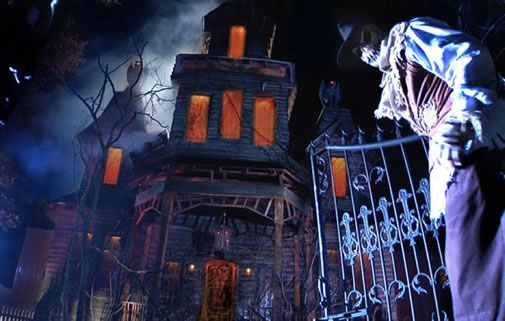 Something frightful is awaiting you at this year's Annual Conference in Long Beach, the Designed to Thrill session, sponsored by the students of the Scenic Design & Technology Commission.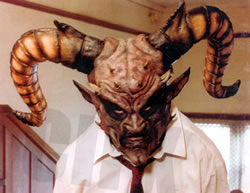 The Wednesday session will feature three top designers and creators of haunted attractions in the Los Angeles area.
Ron Pardini, owner of CIFX studio, specialty props creator/fabricator and producer of haunted attractions will speak about his work for parks and film.
Ron specializes in custom art and props, from design, to fabrication, sculpting and casting, through finishing, his 20 years' experience give him an eye for detail.
Joining Mr. Pardini is Chris Williams, Art Director for Universal Studios. Each fall Universal presents "Halloween Horror Nights" for which Chris and his team create haunted attractions and mazes, based on some of horror's finest films.
They have included mases based on films and fearful subjects such as; The Thing, Hostel, Alice Cooper, The Wolfman , and La Llorona, a particularly intriguing maze based on Mexican folklore.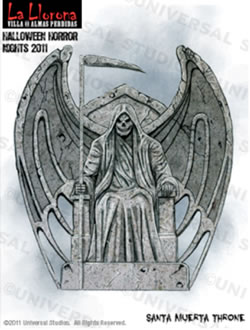 Todd Faux, the third presenter, is the Entertainment Design Manager at Knott's Berry Farm. Knott's, America's first theme park, transforms each year into Knott's Scary Farm with its famous and industry-leading Halloween Haunt. For over 17 years, Todd and his team have designed the stage and maze attractions throughout the park.
Join these three talented artists as they discuss the process of creating and executing these chilling and over-the-top spectacles. Topics will include the design process, creature and specialty effects creation, and tips & tricks for working in the attraction and theme park industry, wrapping up with questions from the audience.
 
The session is on Wednesday March 28 at 1 pm.