News & Notices
Just in time for Graduation: Ming Cho Lee: A Life in Design and 3-book sets from the Designs of series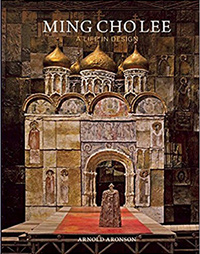 From costumes to lighting & sound to scene design, these image-filled books will challenge and inspire technical theatre graduates of all ages.
USITT's online bookstore has the 2016 Golden Pen Award-winning book, Ming Cho Lee: A Life in Design available for $46 for USITT members. This beautiful book by Arnold Aronson chronicles the "dean of American set designers" from his early training as a watercolorist in China through his 40 years at Yale School of Drama – with over 500 images of Lee's work. Buy it here.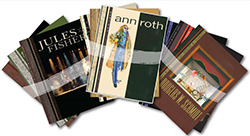 Also on sale with FREE shipping and handling are books from the Designs of series in 3-book sets. Enhance a technical theatre student's library with a set of The Costume Designs of Willa Kim, Carrie Robbins, and Ann Roth; The Scenic Designs of Tony Walton, Ming Cho Lee, and Douglas W. Schmidt, or The Lighting & Sound Designs of Tharon Musser, Abe Jacob, and Jules Fisher. Buy them here.