News & Notices
Jay Glerum Rigging Masterclasses, Electrician Class Set for June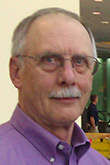 The first Jay O. Glerum Masterclasses are set for June 13 to 14 in Denver, with two-day workshops in advanced rigging and entry level rigging. An Electrician Masterclass is being offered at the same time.
The Entry Level Rigging track is geared toward educators and students and covers counterweight and automated rigging safety operations. It will be led by Ed Leahy of Chicago Flyhouse, Bridget Cox of JR Clancy, and Shane Kelly of DePaul University. The cost is $150 for two days of classes at Metropolitan State University of Denver. Grants are available to cover travel expenses for secondary school teachers. Register at www.usitt.org/glerumentrylevel.
The Advanced Rigging Track, Building Blocks of Stage Hoist Automation, is for professionals and qualifies for 12 ETCP renewal credits. It will be led by Eric Rouse of Denver Center Theatre Company, Peter Svitavsky of JR Clancy, Joe Champelli of Entertainment Project Services, Paul Kelm of iWeiss, and Gareth Conner of Creative Conners. The cost is $350 for the two days. Register at www.usitt.org/glerumadvanced.
The Electrician Masterclass is designed to give the early/mid-career participant a better understanding of electricity and the hazards and consequences of working with it in the entertainment industry. It will be taught by Mitch Hefter of Philips Lighting and Ken Vannice, of Kenneth Vannice, LLC, both ETCP-recognized trainers, and qualifies for 12 ETCP renewal credits.
The cost for the electrics workshops is $350 for the two days if registered by May 14. After that date, the cost increases to $400. Register at www.usitt.org/elexmc.
Hotel housing for participants is available at the Holiday Inn Express Downtown Denver at a rate of $170 per night. Book housing here.
The Jay O. Glerum Masterclasses honor the memory of master rigger and rigging safety advocate Jay Glerum, who died in 2014. They will be held in a different location each year.
The USITT Electrical Workshops have been offered regularly since 2001 at USITT Conferences and other events. These programs serve USITT's mission of providing year-round, life-long educational opportunities to members of its backstage community.