Conference & Stage Expo
Rose Brand's Flowers to Emcee eSET Quiz Bowl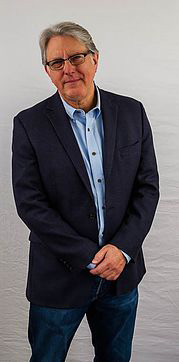 A new Jeopardy!-style quiz show, using information from the Essential Skills for the Entertainment Technician program, will be held at Stage Expo's Innovation Stage, sponsored by Rose Brand and hosted by Jeff Flowers.
The eSET Quiz Bowl celebrates the creation of the first four eSET exams in Rigging, Lighting and Electrics, Costuming, and Basic Terms and Safety. Quiz Bowl questions will include some multiple choice challenges from the online tests.
Visit www.usitt.org/eSET to learn more about the eSET program.
The Quiz Bowl will have three, half-hour preliminary rounds divided into 10-minute sections for each discipline. Round 1 is at noon Thursday, March 17; Round 2 is at 4 p.m. the same day; and Round 3 will be at 11:30 a.m. on Friday, March 18.
Winners of each section will return for the finals at 10:15 a.m. Saturday, March 19, to battle for the championships and prizes from Rose Brand.
Sign up here for this fun and educational competition.
Here are some sample test questions to get your brain in gear. Find these and other sample questions at www.usitt.org/eSET.
From the 'Basic Terms and Safety' pre-test to qualify for other eSET exams.
What is the type of safety curtain that uses water to create a barrier between the stage and the audience?"
Water Screen
Water Deluge Curtain
Fire Safety Curtain
Rain Curtain
Unobstructed route to an outside designated safe space:
Front of House
Back Door
Stage Door
Center Aisle
Emergency Exit
From the eSET Lighting & Electrics exam:
512 channels of DMX comprise one _______.
Galaxy
Cluster
Node
Universe
From the eSET Rigging exam:
The load rating stamped on a shackle is the:
Safe working load
Ultimate load
Design load
Working load limit
From the eSET Costuming exam:
In wardrobe, a cookie refers to:
Bust pads
Post show treat
Heel grip
Pit pads