News From
Regional Sections
Southwest: USITT-Southwest Regional Section Holds Annual Symposium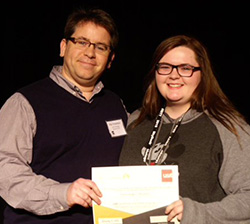 On January 15, 2016, approximately 200 members of USITT-SW from Arkansas, Oklahoma, and Texas and their guests began to convene for a full weekend of workshops, a design/tech/management student competition, two keynote speeches and our annual membership meeting at the University of Texas at Arlington's Department of Theatre Arts.  Friday night provided a time for the setup of our annual design/tech/management student competition and member registration.
On Saturday and Sunday the participants had to choose from 36 workshops that covered a wide range of design, technology, management and life skills.  Most of the workshops were, as in past years, hands-on explorations into techniques that show new solutions to old problems or new technology that will benefit theatre practitioners.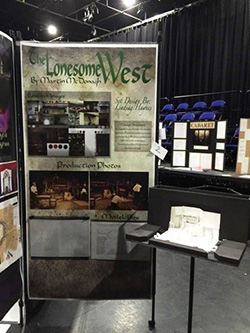 Paul Copenhaver of Texas Scenic was Saturday evening's keynote speaker.
Bob Lavalee, whose set designs for PBS's 150 episodes of Barney and Friends graced the minds of many a small child, was featured on Sunday.