News & Notices
USITT Offers Accessibility & Diversity Sessions for 2016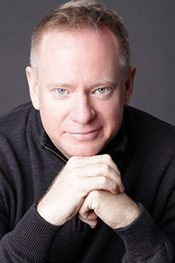 "The arts can be truly transformative and they need to be accessible to everyone, regardless of any real or perceived barriers."
-- Cameron Jackson, Executive Director, Florida State University School of Theatre; USITT Vice-Commissioner for Management; leader in USITT's Stage Management Mentor Project.
The Arts are for Everyone is both a USITT 2016 session to be chaired by Cameron Jackson, and a goal of USITT's service to the arts production community.
Scheduled for 1 to 4 p.m. Thursday, March 17, the session's full title is The Arts are for Everyone: ABILITY, ACCESS, and THEATRE: EFFECTING SUCCESS. It's one of several new sessions on accessibility, diversity, and inclusion being offered at USITT 2016 in Salt Lake City.
The three-hour session features a panel of six arts managers, including Jackson, who are leading the movement to involve people of all abilities and backgrounds in their arts productions.
Jackson's fellow presenters include Bryce Alexander, artistic director of Denver's Phamaly Theatre Company, formerly known as the Physically Handicapped Actors & Musical Artists League, and Stephanie Barton-Farcas, artistic & development director of Nicu's Spoon Theatre Company, New York City's first all-inclusive theatre group.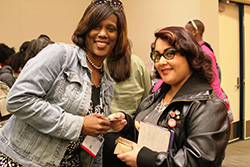 Phamaly provides theatrical opportunities for people with disabilities, including several levels of free performance classes. Bryce Alexander also has been a pioneer in originating sensory-friendly performances for audiences with sensory disabilities.
Barton-Farcas named her theatre company Nicu's Spoon after adopting a child from a Romanian orphanage who overcame "impossible" physical and mental challenges – including learning to feed himself at age 5 –before his death in 1996. "We are completely committed to involving the full spectrum of diverse and multi-abled in everything we do," she wrote on the group's website.
With help from these and other panelists, Jackson said he is excited to "engage in both a deep and practical discussion on how we as theatre-makers can see with different eyes, broaden, and protect accessibility to the arts."
That means "Backstage, onstage, and in the audience," Jackson wrote in the session description. "Amputees in the costume shop. Wheelers onstage. Audio describers in the booth. Numerous organizations have devised creative ways of adapting the arts-place for the unique needs of company members and patrons: from catwalks to dressing rooms, ticketing to casting. Nearly 1 in 5 Americans has a disability; with creativity and intention, organizations have extensive opportunities to utilize their diverse talents. What about hiring a lighting designer who uses a wheelchair? An intern who is deaf? Or making all performances accessible to all patrons?
"Hear from those at the forefront of disability arts inclusion about successful strategies to jumpstart the conversation and move forward into practical application. Engage with peers to identify barriers in your own organization, and devise options for making change. As theatre makers, we have the opportunity to spark universal conversations about the human condition - let's include people of all abilities in the mix!"
This and several other sessions are part of USITT's Diversity & Inclusion Initiative, challenging the Institute and the entertainment design and technology industry to find ways to better nurture accessibility, diversity, equity, and inclusion.
Following is a list of USITT "diversity track" sessions for 2016:
Wednesday, March 16
Women in Theatre Roundtable – 11:15 a.m. -12:30 p.m.
People of Color Network -- 2:30-4 p.m.
Finding an Accessible Path to Technical Theatre – 4:30-5:45 p.m.
Thursday, March 17
The Arts are for Everyone – 1-4 p.m.
Queer Nation Roundtable – 5:30-6:45 p.m.
Women in Leadership Roles: Training and Mentoring – 5:30-6:45 p.m.
Diversity & Inclusion Committee Meeting – 4-5:30 p.m.
Friday, March 18
A Discussion on Diversity in Sound and Audio – 1-2:30 p.m.
Human Issues Working Session – 2:45-4 p.m.
Gateway Program Roundtable – 4-5:30 p.m.
Building Diverse and Inclusive Environments into Our Programs – 5:30-6:45 p.m.
Saturday, March 19
It's Not the Years, It's the Mileage – 11 a.m. – 12:30 p.m.