News & Notices
USITT Fellows Honor Wally Lifetime Winner Gordon Pearlman at Nexus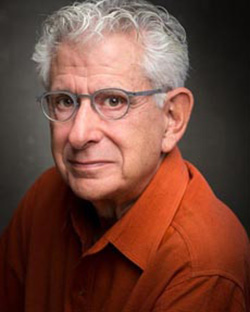 USITT Fellow Gordon Pearlman is the winner of the Wally Russell Foundation's 2016 Lifetime Achievement Award – and he'll receive it at USITT 2016 in Salt Lake City.
Besides receiving this honor, Pearlman, an inventor of the computerized light board, also will participate in the Fellows' Overheard in the Network Nexus sessions on the Stage Expo floor.
Pearlman will receive his Wally Lifetime award in a private ceremony on Friday, March 18. Read about him and the award here.
Pearlman has graciously agreed to join what promise to be lively conversations with awesome interviewers and interviewees at the Nexus during Stage Expo. His interview will be on Friday.
The Fellows' latest schedule for Overheard is as follows:
Thursday, March 17, 4 p.m. – Richard Durst, former president of OISTAT and USITT, will be interviewed by University of Minnesota colleague Jean "Gino" Montgomery, former USITT Secretary and winner, with Durst, of USITT's 1997 Joel E. Rubin Founder's Award.
Friday, March 18, 4 p.m. – Gordon Pearlman, renowned inventor and innovator of lighting control for entertainment and architectural lighting – and 2016 Wally Achievement winner! – will be interviewed by Steve Terry, vice president of research & development at Electronic Theatre Controls.
USITT attendees are invited to come to the Nexus to hear these seasoned pros talk about their careers in the backstage industry!