News & Notices
USITT's Gateway Class of 2016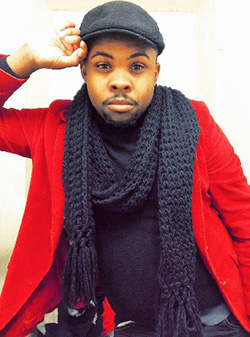 Twelve young artists from groups underrepresented in live entertainment production have been selected for USITT's Gateway mentorship program at USITT 2016 in Salt Lake City March 16 to 19.
The Gateway Program is part of USITT's Diversity and Inclusion Initiative to foster diversity, equity, and inclusion in the backstage arts. It pairs emerging artists with professional mentors from similar backgrounds and career paths to maximize each mentee's experience at the USITT Conference & Stage Expo and beyond.
Gateway supports students who are underrepresented based on race/ethnicity, disability, gender, and sexual orientation, among other aspects, said Gateway Chair Kasey Allee-Foreman.
"The Diversity Committee has selected our 2016 Gateway cohort, and now we are looking to find the right mentor for each of these participants," she said.
The Gateway 2016 mentees are: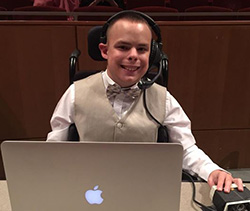 Zack Fiudo, Early Career, Troy, Illinois, Sound Design
Randy Wong-Westbrooke, Ithaca College (New York), Scene Design
Anthony Boyd, Western Illinois University, Costume Design
Shay Hopkins-Paine, Elon University (North Carolina), Props
Luis Garcia, Stetson University (Florida), Lighting Design
Frankie Charles, DePaul University (Chicago), Technical Direction
Alexandra Cooper, University of Louisville, Stage Management (Sound/LX)
Akeem Celestine, SUNY Oneonta (New York), Costume Design & Technology
Shelby Choo, Cornish College of the Arts (Seattle), Technical Direction
Stephanie Thompson, Early Career, Houston, Texas, Sound/Technical Direction
Sharon Suh, Calvin College (Michigan), Stage Management, Directing
Joseph Haskins, Early Career, Madison, Wisconsin, Stage Manager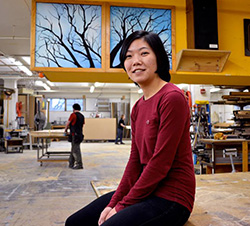 Gateway Coordinator Madilynn Garcia said two of the participants will receive Tayneshia Jefferson Scholarships to cover their conference, travel, and hotel costs. This funding, from donations made in memory of USITT Board member and mentor Tayneshia Jefferson, specifically brings African-American mentees to the Conference.
The 2016 Tayneshia Jefferson mentees are Boyd and Cooper.
In addition, four Gateway participants—Luis Garcia, Charles, Celestine, and Suh--received partnership funding from their institutions to support their travel and housing.
Madilynn Garcia is an alumna of the first Gateway class of 2014, which had three members. She said she is excited to welcome the 2016 Gateway cohort to USITT.
"These young professionals have an incredible experience coming their way," she wrote. "The challenges, the revelations, the mentorship, the hard work, and the relationships built by this program are career and life changing. I am proud to be part of this revolution, and I'm thrilled to see how it grows this year."