News From
Around the Institute
USITT Names in the News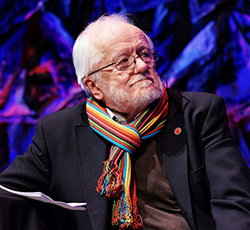 Renowned lighting designer, author, and USITT Fellow Richard Pilbrow has established a scholarship at his alma mater, the Royal Central School of Speech and Drama in London. The scholarship will support a young lighting designer at the school while training for a professional career.
"I'm thrilled to be able to make a scholarship contribution to The Royal Central School. Central started me off in the right direction on a career as a lighting designer, producer and theatre design consultant," Pilbrow said. Read the story here.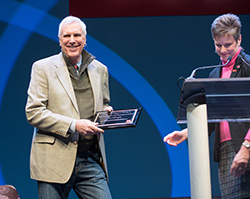 Broadway producer Ken Davenport recently interviewed USITT's first (2015) Wally Russell Mentor Award Winner, Broadway lighting designer Ken Billington, for Davenport's The Producer's Perspective podcast.
"All I ever wanted to be was a lighting designer," Billington said. Listen to the podcast here.
USITT member Kathy A. Perkins, theatre professor at the University of North Carolina-Chapel Hill, is organizing an arts festival, Telling Our Stories of Home: Exploring and Celebrating Changing African-Diaspora Communities, March 28 to April 8 on the UNC campus.
"This conference festival provides a platform for women in Africa and in its diaspora to share stories across national boundaries." Learn about the festival at www.tellingourstories.web.unc.edu
New York sound designer, 2008 USITT Rising Star Award winner and USITT 2016 presenter Elisheba Ittoop is featured in a great story on the website of her grad school, the University of North Carolina School of the Arts.
"It was amazing that I could put on headphones and make my own little world," she said. Read the story here.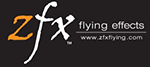 USITT Contributing member ZFX Flying Effects was featured on WFPL News, Louisville.
"No production of a show like Peter Pan or Mary Poppins would be complete without the actors magically flying through the air.
"But the system that makes this possible is anything but magical. You have to do more than 'think lovely thoughts' to get off the ground."
Read more and listen to the story here.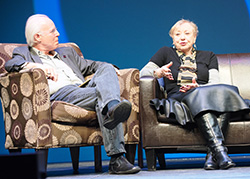 USITT Board Member and acclaimed scenic and lighting designer Kevin Rigdon is featured on the Philips Strand Lighting blog for his work at Houston's Alley Theatre.
Rigdon was principal designer for the company's $46.5 million renovation of its Hubbard Theatre. "We were committed to using LED lighting technology for the power consumption and heat advantages, but also because a lot of these fixtures would now be at heights that would make them inaccessible for changing bulbs." Read more here.
Members: Have News to Share?
Please submit your article, 200 words or less, to janet@usitt.org.