Commissions
Accepting Submissions for Scenic Design Compendium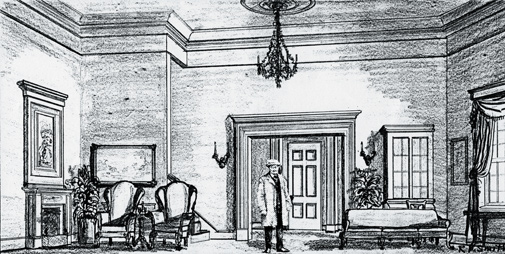 Now is the time to submit projects for the second volume of Projects for Teaching Scene Design: A Compendium by completing a form online.
In the spirit of the first volume (initially published in 2006), projects should help educators actively engage students through hands-on exercises to each basic design skills and principles while eliciting creativity.
"Like a cook with a new recipe, instructors are encouraged to adapt or modify the instructions to make them more effective or suitable to their needs," explained Karel Blakely.
Submissions will be selected based on clear outcomes or learning objectives, uniqueness, or a new twist on an old favorite. Favorite projects from the first volume – along with a section describing how those projects have grown and morphed over the years to meet the changing needs of the students – will be included in the second volume.
Compilers plan to offer it as a hard copy in a three-ring binder at the USITT Bookstore during Annual Convention & Stage Expos and as a print on demand/downloadable option throughout the year. A panel of editors will review projects. Final submissions will be accepted in March.
Additional questions can be directed to the panel of editors (Tammy Honesty, Gion DeFrancesco, and Brian Ruggaber) at usittscenicdesigncompendium@gmail.com.