News & Notices
Announce Venue Renovation Winners, Gear Up for 2015 Challenge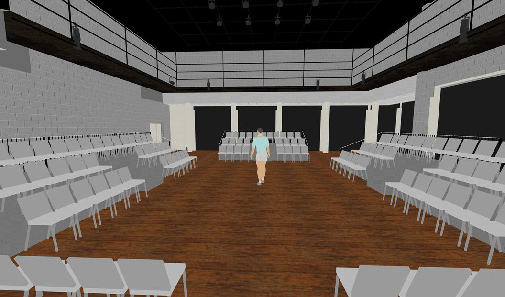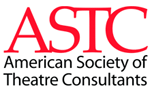 The winners of the first American Society of Theatre Consultants (ASTC) and USITT-sponsored Venue Renovation Challenge were announced in March, and the two organizations are ready to do it all again.
Andy Baker, Evan Bunner, Shane Cinal, and Josh Quinlan from Ohio State University with Paul Sanow, ASTC were given the $750 award at the Fort Worth 2014 Annual Conference & Stage Expo. The other three teams presenting their work were Amanda Warren and Jason Monmaney from Stephen F. Austin State University in Texas with Jules Lauve, ASTC; and Sandy Everett, Meghan Potter, Jeff Lindquist, Brad Shaw and John Houtler-McCoy from Indiana University with Van Phillips, ASTC.
Images from the Ohio State University presentation are available at
www.theatreconsultants.org/ASTC-USITT-OSU-presentation-images.zip
The second annual collaborative project between university students and ASTC member theatre consultants will culminate with presentations at the 2015 Annual Conference & Stage Expo in Cincinnati, Ohio from March 18 to 21.
Applications, available from the ASTC website after August 1, are due October 17. Submissions are due by 5 p.m. EST February 16.
Students work with a professional theatre consultant as a mentor to learn more about how venues are designed or renovated. Additionally students will see performance spaces differently and be exposed to other available career paths within the entertainment industry.
Teams may consist of undergraduate or graduate theatre students and should be under the supervision of a faculty advisor.
Working together, the teams will select a theoretical project on or near the team's campus. They will survey and study the current conditions and develop a plan to renovate the subject space to meet the team's stated goals.
Potential projects include
substantial improvements to an existing theatre,
conversion of non-performance space into a new performance space, or
changing the form and function of an existing theatre.
Presentations may be via electronic display, graphic boards, or 3D model. At least one student member of the team is required to present the team's challenge and solution at a conference session in person. The ASTC member judges will make their final selection based on both the submitted design and the live presentation. One Honor Award of $750 and at least one Merit Award will be presented
A $250 travel stipend will be provided and conference registration fees will be waived for the first four students from separate teams who request financial assistance. Applications and concept statements are to be sent to Mike McMackin ASTC, mmcmackin@auerbachconsultants.com or Christine Troscher at USITT, christine@usitt.org.