News From
Contributing Members
Vincent Lighting Systems: Vincent Lighting Systems Launches New Website

Vincent Lighting Systems (VLS) has launched a new website at www.vls.com. This mobile- and tablet-friendly website displays a fresh look, extended portfolio of services, information on team members, and an expanded, descriptive rental section.
"This website launch comes on the heels of our new logo release," explained VLS Marketing Director Kim Craigie. "This website launch is phase one, or – as we prefer to call it – Act One. Stay tuned for Act Two, which we expect to launch this summer."
ETC: London's Billy Elliot Leaps to New Control System
The original production of the hit musical Billy Elliot, still running at London's Victoria Palace Theatre almost a decade after making its debut there, has moved the show's lighting to a new control system based around ETC's popular Ion control console.
The new desk replaces a Strand desk that had run the show since it opened, continuing the trend of long-running shows updating control systems to ETC products to ensure continued trouble-free performance.
Further information about the Eos range and all of ETC's products can be found at www.etcconnect.com.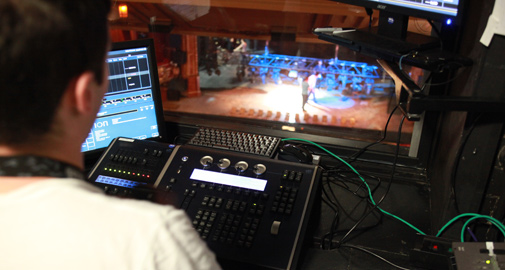 City Theatrical: City Theatrical Lights Up Tonight Show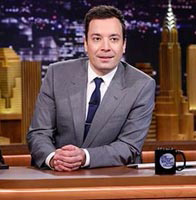 City Theatrical played a part in the lighting of the new Tonight Show. Fred Bock of Ferri Lighting Design & Associates (FLDA) was the lighting designer, and 2014 USITT Distinguished Award winner Eugene Lee, assisted by Peter Baran, was the set designer.
The set was built by Stiegelbauer Associates. CTI provided QolorFlex LED tape and D4 HP LED dimmers all over the studio. Watch the Tonight Show music video to see how QolorFlex LED tape is used and to see the rest of the lighting and set.
Rose Brand: Rose Brand Revolutionizes Pipe and Base Systems
Rose Brand introduces Pipe and Base 2.0 Systems, the new industry standard. Pipe and Base 2.0 eliminates the bent hooks and torn slots used in traditional pipe and base and replaces them with smooth ball end caps that plug into engineered crowns.
The new design virtually eliminates the curtain tears and pipe repairs common with standard pipe and base. The new horizontal drape supports have up and down range of motion allowing drape supports to be easily angled onto the uprights when standing on the ground. Rose Brand's line of products offers components that can be used to retrofit standard pipe and base hardware.
For more information, contact Rose Brand at 1-800-223-1624 or at customerservice@rosebrand.com. Visit bit.ly/pipebase2 for more product information and video demonstrations.
Meyer Sound: Meyer Sound Appoints Ames VP of Marketing and Communications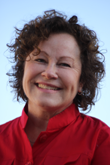 Meyer Sound has bolstered its marketing efforts by recruiting Karen Ames for the newly created position of Vice President of Marketing and Communications.
A veteran communications professional who has worked with a diverse range of artists and institutions—from the San Francisco Symphony to George Thorogood—Ms. Ames joins the Meyer Sound senior leadership team to head up its global marketing and communications strategy. She will oversee corporate communications, marketing, advertising and sponsorships, social media, public relations, philanthropy, and public affairs.
As part of this restructuring, Ms. Ames heads up a marketing team that includes Jodi Hughes, who assumes the director of marketing position, and Rachel Archibald, who drives strategic marketing initiatives such as competitive research, market development, and industry alliances. The changes take effect May 31.
Ms. Ames has handled strategic communications and promotion for artists and cultural institutions for three decades, including Cal Performances and the San Francisco International Film Festival. She was in senior executive roles with the San Francisco Symphony, San Francisco Opera, and Houston Grand Opera and has led the promotion of world premiere operas from composers Philip Glass, Meredith Monk, and John Adams, as well as recordings with Decca Records, BMG and SFS Media. Most recently, she was president of her own consulting firm and helped Meyer Sound launch the Stephanie Blythe recording which deployed a pioneering recording technique based on the company's Constellation acoustic system.