News & Notices
Two Named Inaugural Mentorship Program Participants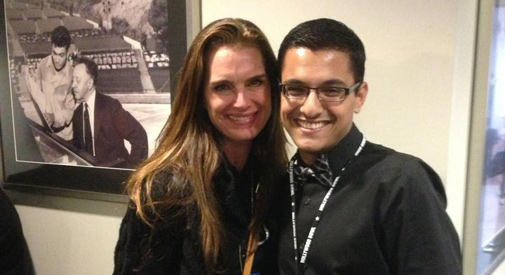 Even as college students, Michael Vitale and Shawn "Pinky" Estell knew they wanted leading roles in the performing arts – not just in their respective fields of stage management and technical direction, but in the national arena.
That's why they applied to participate in the first USITT Board Mentorship Program, a new effort to train and encourage future leaders of non-profit boards, especially those governing arts and culture organizations.
A USITT selection committee chose Mr. Vitale and Mr. Estell for this new mentoring opportunity. As mentees, they will serve on the USITT Board of Directors for the next year. USITT will cover their transportation and accommodations to participate in the board's two in-person meetings each year, three online meetings, and other board operations. Although they are non-voting members, they are expected to actively participate in discussions involving governance of the Institute.
Both young men already have impressive credentials in their fields and a history with USITT.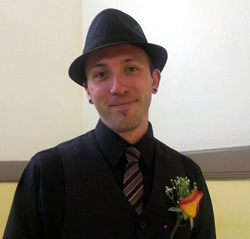 Mr. Estell received his MFA in technical direction from the University of North Carolina School of the Arts in June, and is working as technical director for San Francisco's Merola Opera Program. He served as co-development chair of UNCSA's USITT Student Chapter in 2011-12 and was chapter president in 2012-13.
He has been working with Martha Marking, VP for Members, Sections & Chapters, to develop a network among student chapters, and hopes to help them work together on joint events and projects.
Mr. Vitale recently received his MFA in stage management from the University of California, Irvine. He is an AEA stage manager currently working on opera and musical theatre productions with the Los Angeles Philharmonic. He attended his first Annual Conference & Stage Expo in 2009 as an undergrad theatre major at California State University, Fullerton, and has served as a troubleshooter for the Conference Committee the past three years.
"I was ecstatic when I heard the Board Mentorship Program announced in Milwaukee," he wrote. "I think it will give me the opportunity to deepen my relationship with USITT, learn more about the work of the Institute, as well as allow me to explore my interest in arts administration and broaden my career prospects in this area."
"Each of these young men has shown a spark of leadership in different ways within the Institute," David Grindle, USITT Executive Director said. "It's exciting to see young professionals so ready to be engaged at such a high level."
Mr. Estell said he hopes to gain perspective and experience on USITT's role as "the epicenter" of the performing arts and technology field. "Being a part of the mentorship program is a crucial step toward my future as a leader in our industry," he wrote.
Mr. Vitale said that although he loves stage management, "it is not the end of the road for me."
He loves coordinating large-scale special events, from the Kennedy Center American College Festival for Region VIII while at Cal State Fullerton, to fund-raisers starring Reba McEntire and the Steve Miller Band at the Honda Center while at UCI.
"I have always seen myself moving into an administrative role at some point in my career," he wrote. "There are, however, very few opportunities to be a student in that world, to serve an organization for the purpose of learning."
Through the Board Mentorship Program, USITT will provide such opportunities for years to come.