The Last Word:
Roll Drop a Creative Solution in Washington State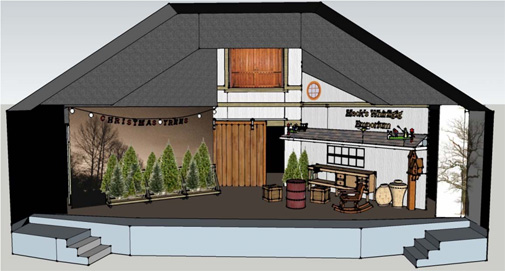 What happens when you combine the need to change scenes rapidly, a community playhouse with an unusually shaped roof, minimal fly space, volunteer stagehands, and a limited budget? Although tears might be the first to spring to mind, a roll drop is one creative solution.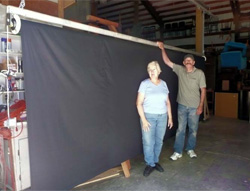 Jim Rich – a member of USITT, the Central Whidbey Lions, and the Whidbey Playhouse in Oak Harbor, Washington -- came to that theatre's rescue. With his fellow Lions Club members, he devised, built, tested, and installed a motorized roll drop that can be easily moved between productions, allow for quick scene changes, and be safely used by inexperienced stage hands.
The system uses a grid to move the drop, a tubular motor, and re-purposed curtain tracks. The design creates a lightweight, compact, and less costly alternative to systems used in many theatres.
For more information on the project, visit Mr. Rich's report here.