News & Notices
Porter Selected as 'Rising Star'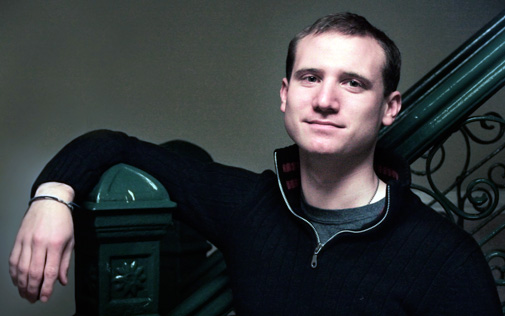 Aaron Porter, a New York City-based lighting designer, will receive the ninth annual 2013 USITT Rising Star Award sponsored by LDI2013/Live Design magazine.
The Rising Star Award recognizes excellence and artistic achievement in the areas of scenic, lighting, sound, or projection design, or the convergence of these design disciplines. It is given to new professionals in the first four years of their careers after completing their highest academic degree.
Mr. Porter, a recent graduate of Ithaca College in Upstate New York, will receive his award on the opening night of the 2013 Annual Conference & Stage Expo in Milwaukee, Wisconsin, March 20 to 23.
An Eagle Scout from Valparaiso, Indiana, Aaron  majored in theatrical production arts design. He had a long list of lighting design credits by the time he graduated from college. Besides several Ithaca College productions, he designed lighting for Oliver! with Running to Places Theatre Company in Ithaca and Love on the Dole with the Finborough Theatre in London, and assisted with lighting for La Rondine and Rigoletto by the Florida Grand Opera in Miami, Florida, and La Traviata for the Syracuse Opera in Syracuse, New York.
His most recent work includes lighting design for A Midsummer Night's Dream and Lucy Gillespie's Outfoxed at the Access Theater in New York.
"We are excited to have Aaron Porter join the ranks of Rising Star winners," said Executive Director David Grindle. "These young designers truly show the best in American design for today and the future."
Ellen Lampert-Greaux, consulting editor and conference director for Live Design/LDI, said, "We are always happy to discover an exciting young designer such as Aaron Porter, and his talent in the field of lighting indicates that he is well on his way to a rewarding career."
Mr. Porter will receive $1,000 and free registration the Milwaukee 2013 Annual Conference & Stage Expo. LDI/Live Design created the Rising Star Award in 2004, and it was first presented in 2005. For more information on the award, click here.
Live Design can be found at www.livedesignonline.com. To see Aaron Porter's website, go to www.aporterld.com.