News & Notices
New Presenters Added to Innovation Conference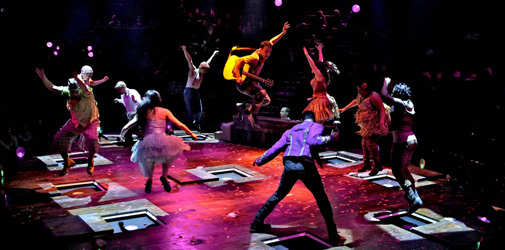 The 2012 Entertainment Innovation Conference September 6 through 8 at the University of North Carolina School of the Arts has grown. EIC added Broadway producer Ken Davenport, new presenters, and sessions with Cirque du Soleil and PRG to its lineup. A complete schedule is now available at eic.uncsa.edu.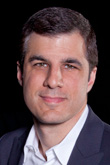 Registration is open through August 30. Visit eic.uncsa.edu for registration and information. USITT members receive at 10 percent discount on Conference registration fees.
The conference, in Winston-Salem, is sponsored by USITT.
Famed Broadway producer Ken Davenport of Davenport Theatrical Enterprises will sit down for a lively conversation about "Getting the Show off the Ground: Innovative Producing for Broadway." His credits include Godspell; Chinglish; Oleanna starring Bill Pullman and Julia Stiles; Speed-the-Plow; Will Ferrell's You're Welcome America; Blithe Spirit starring Angela Lansbury; and 13. Combined, Mr. Davenport's productions have grossed more than $100 million worldwide and are produced internationally in more than 25 countries.
Presenters from Cirque du Soleil include Kim Scott, director of show support resident shows division (health and safety sessions); Bettina Bolzer-Bowles, head of wardrobe-Michael Jackson Immortal World Tour (costumes and wardrobe sessions); Nicola Roberts, general stage manager-La Nouba (stage management sessions); Geoff Devenney, operations production manager-La Nouba (health and safety sessions, management sessions); Valérie Leblond, assistant director of centre for research and innovation in performance (performance research sessions); Megan Masching, head of electrics, Criss Angel Believe (lighting and projections sessions); and Kathleen Price, artistic make-up supervisor-resident shows division (make-up sessions).
PRG will lead six sessions during the three-day conference and include Commercial Shop Operations: The Broadway Show, featuring details on bidding and project management, collaboration and fabrication, and installation, presented by Lisa Cline, director of estimating and project management, and Sam Pierce, operations manager.
Three additional sessions will review the Evolving Business of Commercial Theatre Production featuring case studies about truss collapses, new standards for design and safety, and the differences between American and European standards in production. These sessions will be led by Shawn Nolan, head of technical engineering and standards, and Sam Pierce, operations manager.
More than 30 workshops, presentations, and interactive sessions will be taught by respected professionals using the latest innovations and technologies in the entertainment industry. Partner presenters include Cirque du Soleil staff and their technical partners, Meyer Sound and Broadway sound designer Tony Meola, award-winning designer Michael J. Kelley, Vari-Lite, PRG, Stage Technologies and ZFX.
For questions about the conference, e-mail eic@uncsa.edu. Check the EIC Facebook page for additional updates and news.