News & Notices
In Memoriam: Alan M. Stalmah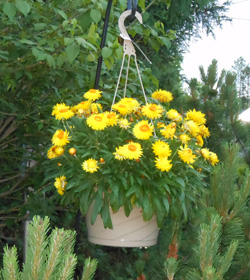 Alan M. Stalmah, 55, of Valparaiso, Indiana, died July 26 after a year-long battle with cancer. Born December 15, 1956 in Gary to Anthony and Katherine (Gibbons) Stalmah, he was a lecturer and theatre technical director at Ohio Northern University from 1992 to 1996 and Valparaiso University from 1996 to 2010.
He was active in USITT and was a member of the Midwest Regional Section Board for eight years, four as Secretary.
His colleague, Ken Fraza, said, "I knew Alan through the USITT Midwest Section Board. He even hosted a few of our Section Board meetings. When I was coordinating a high school Tech Olympics for Indiana Thespians, he cheerfully volunteered to drive all the way to Indianapolis just to judge for three hours. He was a warm and kind individual who I felt had students' learning very much as his central focus."
Mr. Stalmah was a member of Immanuel Lutheran Church, Valparaiso, and was an avid Bears and Cubs fan.
On August 3, 1991, he married Stephanie Bebout, who survives him. Also surviving are their children: Thomas Joseph and Katherine Claire Stalmah; a brother, Robert Stalmah of Merrillville; father- and mother-in-law, Thomas and Cheryl Bebout of Van Wert, Ohio; and many additional friends and family members.
Memorial contributions may be made to Immanuel Lutheran Church and School.