News From
Contributing Members
Friends Beauty Supply: Welcome New Member
USITT welcomes new Contributing member Friends Beauty Supply. The company will also be exhibiting at Stage Expo. Visit the company's website at www.frendsbeauty.com.
Yale School of Drama: Yale Upgrades
The Yale School of Drama has increased its level of support for USITT to that of a Contributing member.
Ben Sammler remains the USITT contact for the professional training program offering MFAs in: design (scenic, costume, lighting, sound and projection); technical design and production (technical direction, production management, stage machinery design and automation and theatre planning and consulting); and stage management. Intern training programs are offered in all technical areas.
Yale has been a member of USITT for more than 30 years, and its additional support for the organization is greatly appreciated. Visit www.yale.edu/drama to learn more.
Apollo Design Technology, Inc.: 20 Years of Gobos and Lighting Accessories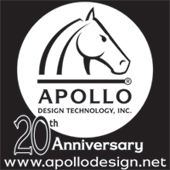 Apollo Design Technology, Inc. recently announced the celebration of its 20th anniversary.
Apollo began in 1992 in the home of Joel and Keersten Nichols where they made custom gobos. They quickly moved into standard metal gobos and, over the years, have continued to add other high value, high quality products including award winning ColourScenic and SuperResolution glass gobos, dichroics, Smart Move rotators, Smart Color PRO scrollers, Apollo Gel, Right Arm, and LED lights.
Today, Apollo employs over 65 people and occupies a 31,000 square foot facility in Fort Wayne, Indiana. The company earned eight consecutive ESTA Dealer's Choice Customer Service Awards, was honored with ESTA Product of the Year awards, and the Indiana and Inc. 500 GrowthAwards.
City Theatrical, Inc.: One Billion People See SHoW DMX Neo Control London's Tower Bridge
There aren't very many projects more high profile than the opening of the Olympic Games. On July 27, London's Tower Bridge was the centerpiece of the opening ceremonies as the Olympic torch passed under it on the way to Olympic Stadium. City Theatrical, Inc.'s SHoW DMX Neo helped make the lighting a spectacular event.
For more on how the lighting was done, visit this Q and A at www.citytheatrical.com/newsletter/TowerBridge.htm.
Stage Technologies: Stage Technologies Supports Conference
The 2012 North American Theater, Engineering, and Architecture Conference (NATEAC) wrapped up in New York last month with attendees praising the presentations and organizers already planning the 2016 event. Stage Technologies was once again Platinum Sponsor of the conference, which saw a 20 percent increase in attendance over the inaugural event of 2008.
Participants enjoyed a mixture of presentations, networking and backstage tours to the Met Opera and Radio City Music Hall. This year's location, the New York Hilton in midtown, provided a convenient venue and more dining and entertainment options as well as accommodation on site.
Stage Technologies Group CEO Mark Ager delivered a presentation about how power flying systems are changing the face of theatre design. He used illustrations from a number of venues including the controversial "inside-out" Curve Theatre in the United Kingdom.
Gold sponsors were USITT, ETC, and PLASA.
Creative Stage Lighting: Sapphire Touch Now Shipping In U.S.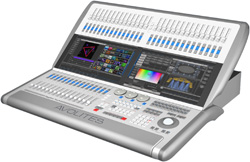 Creative Stage Lighting, North American distributor of Avolites and Avolites Media, announced that the new, highly-anticipated Sapphire Touch lighting console is now shipping in the United States.
The first Sapphire Touch was shipped to TERI Productions from Creative Stage Lighting and was already used on the two-week Riverbend Festival in Chattanooga, Tennessee.
Avolites Sapphire Touch features two wide screen touch monitors, offering ultrafast programming with a huge workspace. Sapphire Touch and other Avolites lighting consoles are available through Creative Stage Lighting's dealer network. For more information go to creativestagelighting.com or call 518-251-3302.
Rose Brand: David Court Wins Fan, Company Awards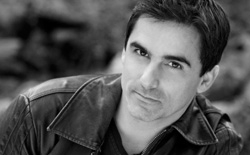 Scenic Designer David Court was named the Rose Brand and Fan Choice Awards winner for Scenic Design. A brief biography and photos of David's winning design are being featured on Rose Brand's Blog.
The awards contest, hosted on Rose Brand's Facebook and Pinterest pages, invited scenic and event designers to submit photos of their best work. Rose Brand awarded two winners per category, one winner was chosen by fans on Facebook and Pinterest, and another winner was chosen by Rose Brand. Mr. Court's work was voted best scenic design by both the Fans and Rose Brand.
PRG: New Film, TV Lighting System Available
Production Resource Group, L.L.C. (PRG) is now shipping the new TruColor HS lighting system for film and television production.
TruColor HS uniquely represents the next generation of professional lighting tools with an incredibly accurate, vivid color rendering across the visible spectrum. Equally impressive is the volume of light produced, with nearly twice as much output as a 2K soft source with no significant heat, no flicker, and no noise.
To learn more about TruColor HS and other TruColor fixtures, including TruColor Foton, visit www.trucolorlighting.com. To schedule a demo, contact trucolor@prg.com. For more information on PRG, visit www.prg.com.
ETC: Three Million Lighting Fixtures Shipped
"Is this magic?" asked a magazine reviewer in 1993, speaking of a new spotlight that was nearly twice as efficient as any other on the market -- Source Four-brand lighting fixture. Since then, ETC has shipped three million Source Four fixtures.
 
Source Four fixtures are out there in local schools and international theme parks -- plus theaters, TV studios, houses of worship, museums, opera houses, and points in between.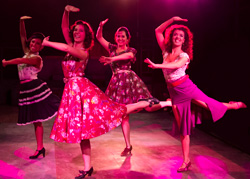 The Source Four classic incandescent ellipsoidal spotlight will be 20 years old this fall. This year ETC introduced a much-anticipated and well-received LED version of its classic spotlight.
The success of the Source Four line lies in its adaptation and evolution, says ETC CEO Fred Foster.
Few theaters around the world have such a long, rich and tumultuous history as the State Theater of Nations in Moscow, Russia. A recent large-scale renovation means the theater's tough times are a thing of the past, and an equipment upgrade – including a new lighting system starring an ETC Eos lighting control console and Source Four fixtures – prepares the Theater of Nations for its promising future.
Thousands of venues around the globe have staged West Side Story, but none have approached the musical like the 49-seat Chance Theater in Anaheim, California. The theater is doing West Side Story with a modern lighting twist: an all-LED rig, featuring ETC's latest lighting innovations. The goal of the show is to demonstrate how to use ETC LED fixtures to achieve the look of a conventionally-lit show while achieving huge energy savings in a small theater.
To learn more about ETC, its LED luminaires and all of its award-winning lighting products, visit www.etcconnect.com and www.layersoflight.com.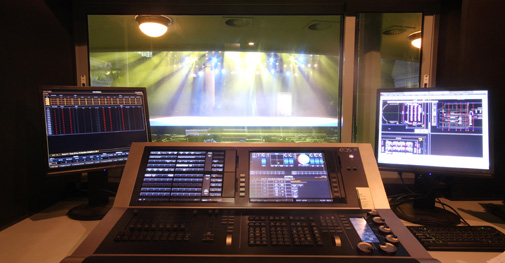 Meyer Sound: College Park Center, The Britt Feature Meyer Sound
College Park Center at University of Texas Arlington has installed a distributed audio system featuring more than 30 Meyer Sound loudspeakers.
The 218,000-square-foot venue, which hosts university sports, concerts, speakers, commencement ceremonies, and more, anchors the emerging 20-acre College Park District and is stimulating a revitalization of downtown Arlington.
The inaugural event at the College Park Center was a concert by hip-hop superstar Drake.
The crowds got up and danced when George Relles Sound fired up six Meyer Sound 1100-LFC low-frequency control elements—among the first to be shipped—at Britt Festivals in Jacksonville, Oregon. The formidable linear bass reinforcement systems, working underneath MICA line arrays, made their debut in early July concerts by Ben Harper and the Dukes of September Rhythm Revue (Donald Fagan, Michael McDonald, and Boz Scaggs).
George Relles Sound has been the principal audio reinforcement provider for the Britt Festivals since 1980, and has employed Meyer Sound systems exclusively since 1986.
The Britt (as it is known locally) is the oldest summer performing arts festival in the Pacific Northwest, beginning as a classical-only festival in 1963.
More information is available at www.meyersound.com.