The Last Word:
Coming Up with the Big Idea and Making the Big Idea Real - A Journey of Experience Creation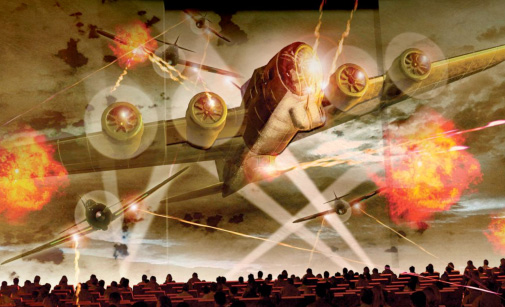 "What would be a successful approach to tell a story?" That conversation happens regularly between theatre artists. Themed entertainment creators share similar questions, yet expand their conversations to explore new paths to experience a story. These professionals, most of whom started their careers in theatre, have a unique way of coming up with the big idea and making it real.
Because the 2012 USITT Annual Conference & Stage Expo is being held in Southern California, headquarters of themed entertainment world, the Scene Design & Technology Commission and regional programming coordinators are bringing together a group of luminaries to share their experiences and their creative processes. Two supersessions, held back to back, will let attendees explore the process from start to finish as secrets from behind the creation of the magic world are revealed.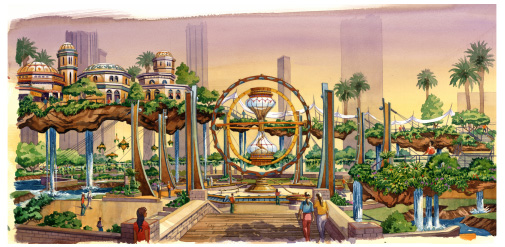 From the initial concept to a logistical plan, the brainstorming process involves writers, producers, designers, architects, storytellers, technologists, project managers, and analysts. Phil Hettema, the president of the Hettema Group, and Mark Thomas, founder and principal of On Track Themes, will lead the conversation with professionals discussing the collaborative process during recent high-profile projects such as "Beyond All Boundaries" at the National World War II Museum in New Orleans, King Kong in 3D at Universal Studios, and the Shanghai Expo 2010.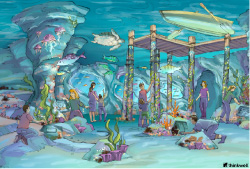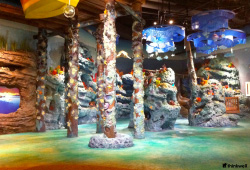 Coming up with "The Big Idea" will be held 1 to 2:30 p.m. on Thursday, March 29. What is the first step to make the magic happen? How does a design come together when there is no script, or when the writers are the last to know? Brainstorming is step one. What is the budget? Where is the project located? What does the client want? What could we do that would be totally new and different? It is an entirely collaborative process involving designers, architects, show designers, technologists, writers and producers all sitting around a big table hashing through ideas. See the process at work as experienced professionals discuss their recent collaborative projects.
The panel, moderated by Mr. Hettema, will show the way. His credits of design and creative direction include countless attractions, themed entertainment projects, and environmental experiences both nationally and internationally. His conversation with creative writer Amanda McTigue; award winning creative director and designer Michael Devine; concept designer and artist Gwen Ballantyne; creative director Tom Vanucci; and project manager Mark Thomas, will present the creative process of each. The panelists will share their approaches to concept development and recent creative design experiences.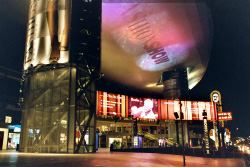 Making the Big Idea Real will be held 2:45 to 4 p.m. Thursday, March 29 and reveal the mechanism behind the fantasy kingdoms. This session will concentrate on what happens after a client is sold on a concept. How does it get built on time and on budget? Panelists will discuss recently completed, high profile projects, such as "Beyond All Boundaries" at the National World War II Museum and King Kong in 3D. The session will include several surprise guest appearances. Moderator Mr. Thomas is recognized as a technical innovator and problem solver in the entertainment industry. His guidance in project management from budget to practical operations has been an essential element to numerous productions. His discussion with Mr. Hettema along with respected technical director Chris Manson (Thinkwell Group), Chris Conte, (Entertainment, Electrosonic Inc.), project manager Eric Sambell (Epic Production Technologies), product manager and designer Seth Briskman, and creative consultant Steve Leff, will compare and share their recent project development from a practical point of view.
Both panels have Patricia MacKay, Szu-Feng Chen, and Karen Maness as co-chairs.