Conference & Stage Expo
Saving Your Way through Long Beach
College or grad students might need to save on expenses while attending the 2012 USITT Conference & Stage Expo. Even those who are not starving students in these tough economic times like to save a few bucks when traveling. Here are a few ideas about how to stretch meal money while are visiting Long Beach this March.
There are plenty of restaurants near the Long Beach Convention Center (LBCC), but not all of them are economical. Those willing to stroll a mile or less can find a few other possibilities that might not shrink the wallet so quickly. For those in the mood for Mexican food, there is a local favorite, Super Mex at 732 E. 1st Street, just west of Long Beach Blvd. and less than a mile northeast of the LBCC. Super Mex serves a wide selection of traditional favorites, with reasonably priced drinks, too.
For something completely different, venture a couple of blocks north to 730 E. Broadway, to the nearest Roscoe's House of Chicken 'n' Waffles. An L.A. area institution since the '70s, Roscoe's serves up crispy fried chicken and tasty waffles (obviously) and other down-home recipes such as red beans and rice, mac and cheese, candy yams, collard greens, and sweet potato pie. Open until 11 p.m. Monday through Thursday and 2:30 a.m. on Friday and Saturday, this particular branch of Roscoe's also features the Sea Bird Jazz Lounge for visitors' listening and drinking pleasure.
Only about five blocks east of the convention center at 455 E. Ocean Ave. is Modica's Deli, specializing in pasta, Italian-style sandwiches, and salads. They have been in business for over 15 years and — last we checked — nothing on the menu costs more than $10.99. They are open until 9 p.m. Monday through Saturday.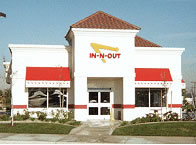 Southern California has always been synonymous with fast food, but arguably the most legendary local chain, In-N-Out Burger, does not have a restaurant close to the LBCC. Those who arrive from the east with limited funds and a craving for a double-double cheeseburger "animal-style" and a "Neapolitan" shake (both from the not-so-secret menu) will have to go about four miles by car or cab — about 15 minutes — to 4600 Los Coyotes Diagonal in Long Beach. Weird address, but great burgers!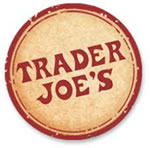 For some out-of-towners, a trip to southern California has to include an excursion to Trader Joe's, a specialty deli/liquor/market chain, with stores stocked with lots of good things to eat and drink. Unfortunately, the nearest one to the LBCC is at 6451 E. Pacific Coast Highway, about five miles (15 minutes' drive) from downtown.
TJ's is great, but a similar, closer alternative for picking up inexpensive sandwiches, salads, chips, trail mix, beverages, toiletries, etc. is the Fresh and Easy Neighborhood Market at 450 The Promenade North (at 3rd Street), only half a mile north of the LBCC. It is an easy stroll, even carrying a grocery sack, from USITT's hotels.
If all else fails and there's a rush, keep in mind that some of the restaurants closest to the convention center can provide food to go. That includes Islands, a great place for burgers and salads; P. F. Chang's for Asian cuisine; and California Pizza Kitchen. Visitors cannot bring food into the convention center, but the weather in late March should be great for al fresco dining. USITT Conference attendees on a budget can satisfy their appetites in Long Beach and save money doing it.