News From
Contributing Members
Rose Brand: ETCP Recognized Employer, Offers Catalog Online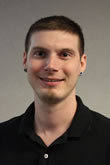 Jesse Adams, rigging project manager at Rose Brand, is now an ETCP Certified Rigger for Theatre making the company an ETCP Recognized Employer. The certification demonstrates expertise in rigging that employs the use of counterweighted systems, mechanical systems, and hydraulic systems installed in facilities for the use of theatre technicians in the execution of their rigging responsibilities
Rose Brand is now giving customers the option of viewing its catalog electronically. Customers can find the e-catalog on the homepage of RoseBrand.com.
SECOA: Dan Culhane Named to New Post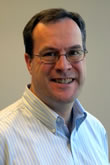 SECOA Inc. has named Dan Culhane to the newly created post of technical business development manager. His new responsibilities involve strengthening SECOA's outreach to the consulting and architectural communities that design and construct performing arts facilities. Acting as a key liaison between SECOA and other providers of design services, he will focus on providing technical solutions both for projects in early planning stages and other industry wide challenges.
Previously manager of the engineering department, Mr. Culhane brings a wealth of expertise and years of building industry relationships. Currently serving on the Board of Directors for USITT, he was recently elected USITT Treasurer, starting July 1. He is involved in the development of ANSI Standards for the entertainment industry. He is an ETCP Certified Theatrical Rigger and a member of the PLASA Rigging Working Group, for which he chairs the task group on the manufacture of chain hoists. He also is a member of the PLASA Stage Lift working group engaged in writing a standard for orchestra pit lifts.
Prior to joining SECOA, Mr. Culhane was technical director for the Guthrie Theater and The Children's Theatre Company. He has an MFA in theatre technology from the University of Wisconsin at Madison and a BA from Southern Illinois University at Carbondale.
He can be reached at 763-506-8885, 800-328-5519 and d.culhane@secoa.com.
Stage Technologies: Expands Rental Offering in U.S., Schedules Training Sessions
Stage Technologies is expanding its United States rental services division to increase availability of its automation systems, the same extensive rental products and services already available from the United Kingdom
Recently Stage Technologies provided the performer flying rig used on Taylor Swift's Speak Now tour in the US and will continue with the tour as it heads to Australia and New Zealand in 2012.
Stage Technologies' USA office is also launching its training schedule for 2012. The popular three‐day training course – An introduction to automation and the eChameleon suite – will be run in February, May, and October and is aimed at programmers, operators, and other professionals interested in learning the features of eChameleon suite, the common software platform across all Stage Technologies control consoles. The course provides hands‐on learning with the software including features, functionality, and setting up and plotting a show. It is held at the Cirque du Soleil Training Center in Las Vegas.
For more information, visit www.stagetech.com/training or www.stagetech.com/las‐vegas‐training‐registration.
Vincent Lighting Systems: Firms Team Up for 'Green' Lighting Overhaul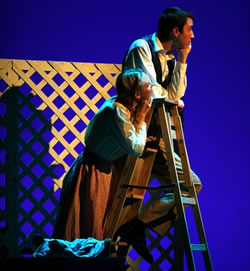 When universities are looking for ways to update their existing lighting systems, many have to begin the process by approaching their respective budgetary committees to plead their cases and discretionary funds are not often approved. When Northern Kentucky University (NKU) decided to implement a school-wide "green" initiative, lighting designer Terry Powell leapt at the opportunity, and worked with Adam Hayward at Vincent Lighting Systems to overhaul his lighting rig with 24 PL3 Wash luminaires from Philips Selecon and a Palette VL control console from Philips Strand Lighting.
Located in the suburb of Highland Heights, seven miles southeast of Cincinnati, NKU has more than 15,000 students, and produces four main stage productions inside the Corbett Theatre where the lighting fixture renovation took place.
J.R. Clancy: Murphy Leads J.R. Clancy, Young Retires
After 30 years with J.R. Clancy, Bob Theis stepped down from his position as chief executive officer on December 31. He will continue until July as an advisor to the board of Wenger Corporation, the company that owns J.R. Clancy.
Mike Murphy, who has served as president of Clancy since 2009, became the company's top executive. He will retain the title of president. In his 14 years with Clancy, Mr. Murphy has been integrally involved in sales, project management, new product development, and supervision of some of the company's largest and most complex projects. He also developed and implemented the company's quality management program, which led to the company achieving ISO 9001 registration.
Looking ahead, Mr. Murphy plans to maintain Clancy's leadership in product innovation and project management.

Tom Young, vice president of marketing at J.R. Clancy since 1998, left the company for health reasons. He arrived at Clancy in 1993 to take the position of international sales representative, bringing the company more than 20 years' prior experience in engineering, sales and marketing of theatrical lighting at Skirpan Lighting, and Colortran Inc., and rigging systems at Hoffend, Inc. At J.R. Clancy, his capabilities drove the expansion of sales overseas, helping to make the company a significant player in major projects in Europe, the Middle East and the Pacific Rim.
As Clancy's vice president of marketing, Mr. Young built the company's reputation as the leading manufacturer of theatre rigging systems in the United States. When the company's focus expanded to include off-the-shelf automated rigging products as well as traditional counterweights, he developed the messaging and marketing plan that positioned J.R. Clancy as a leader in technological innovation.
Beyond his position at Clancy, Mr. Young has served on the Board of Directors USITT and as a director of the Entertainment Services and Technology Association (ESTA). He held the position of vice-president of the ESTA board for two terms. He and his wife, Sheila, are planning a move to the Pittsburgh area.
More information about J.R. Clancy is available at 800-836-1885 or www.jrclancy.com.
ETC: Famed Bolshoi Theater Completes Construction, Holiday Lights Go 'Green'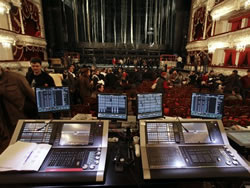 After six years of construction, Russia's Bolshoi Theater – one of the world's preeminent cultural meccas for opera and ballet – has finally reopened its doors to newfound glory. The massive renovation project was focused on preserving the architectural and artistic features of the building while adding modern necessities and installing state-of-the-art technology in the theater's historic main hall, including a completely new lighting system controlled by an ETC Eos lighting control system.
The reopening marks the beginning of the Bolshoi's 236th season, with a schedule bigger and busier than any in the theatre's history – 365 performances, with a staggering 319 shows at home
Fort Worth, Texas-area residents and visitors were treated to a feast for the eyes this holiday season — the festive lights outlining historic Sundance Square. This year the lighting display was expanded, while going greener with LED lighting controlled by an ETC Unison Mosaic show-control system.
A signature of the downtown area has been the sparkling white lights outlining buildings, windows and trees. The goal this year was to replace those building-outline lights with long-lasting, programmable RGB LEDs that would still simulate the warm lighting look of incandescent lamps while also changing colors and creating patterns.
For more information on Mosaic show-control and other ETC products, go to www.etcconnect.com.