Conference & Stage Expo
Varied Special Exhibitions in Long Beach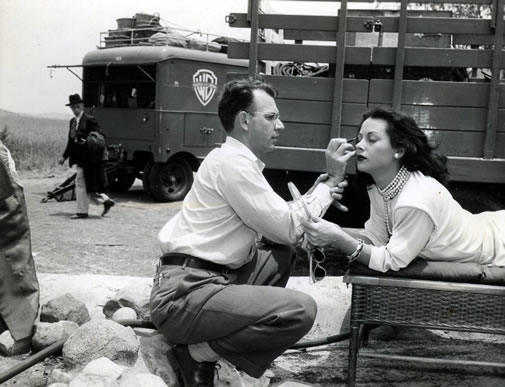 Many special exhibitions will be a vital part of the 2012 Stage Expo in Long Beach, California this March. Some are returning favorites like Design Expo, some have been seen internationally like the USITT/USA exhibits which were part of the Prague Quadrennial in 2011, and others are especially created for USITT.
Programmable Logic Controls
The Technical Production Commission will be building on the Programmable Logic Control (PLC) exhibit from the 50th Anniversary Conference in Kansas City. In Long Beach the exhibit will demonstrate typical PLC programming with an emphasis on PLC networking. Sit down, stay a while, and work one-on-one with a PLC programmer. Learn the basics, build on existing skills, or gather tips and tricks to enhance programming knowledge and skills. The exhibit is designed to allow people to work hands-on with Automation Direct PLC equipment and immediately see the results on various PLC-controlled Rube Goldberg-style machines.
Ben Nye – a retrospective
The career of Ben Nye will be the subject of a retrospective presented by the Costume Design & Technology Commission, the same year his son and company are being celebrated as recipient of a 2012 Distinguished Achievement Award. From his retrospective tribute we get a glimpse of Ben's contribution to the performing arts industry.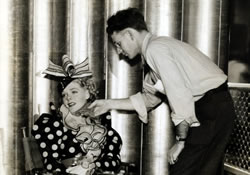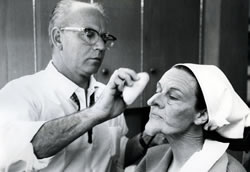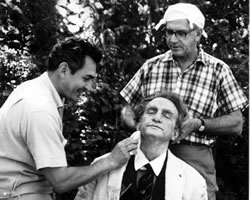 He was born in 1908 in Broken Bow, Nebraska, moved to Omaha where he attended high school, and then studied geology at the University of Nebraska. He moved to Los Angeles in 1926 where he worked as a commercial artist for a department store until the Great Depression.
In 1934, Ben became an apprentice in the Makeup Department, studying under Monte Westmore. After he passed his Journeyman test, he working at Fox on "second reelers", more commonly called "B" movies. Ben joined Mr. Westmore as his assistant on David O. Selznick's Gone With the Wind where Ben also took care of the principals including Olivia de Havilland, Leslie Howard, and Hattie McDaniel.
While attending to Miss McDaniel, who played Scarlett's nanny, Ben noticed there were no makeup shades for ethnic performers. He had to carefully blend colors so she would not appear red or "pasty". Some 20 years later, he would "fix" the problem by developing foundation shades for ethnic skin tones.
In 1944, studio mogul, Darryl F. Zanuck, asked Ben to take over the Fox Makeup Department. Ben reorganized the department and worked hard to build a team. 'I gave my crew the respect they deserved. I listened to their opinions, and they soon learned I knew their work was important.' 
In addition to those included in this exhibition, Ben worked with hundreds of notable actors including James Stewart, Gregory Peck, Lana Turner, Cary Grant, Richard Burton, Joanne Woodward, and Elvis Presley.
While at Fox, Ben supervised over 500 feature films and television productions. He trained dozens of artists in one of the finest apprenticeship programs in Hollywood. It was because of Ben's love for the craft that he willingly and generously shared his makeup techniques with the next generation of artists.
After retiring from Fox, Ben set his sights on making his cosmetics available to the entertainment industry. The result is Ben Nye Makeup, where his legacy continues through the makeup line that bears his name.
Cliff Faulkner and Shigeru Yagi – a retrospective
A special exhibit organized by the Southern California Regional Section will showcase these two artists.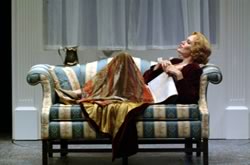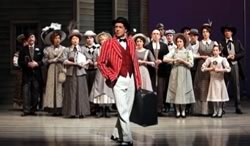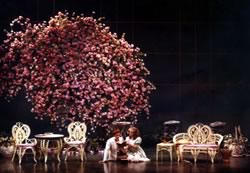 Shigeru Yaji's main career focus has been costume design, although he now enjoys scene design as well. His work has been seen nationwide -- at Lincoln Center, Yale Repertory Theatre, the Oregon Shakespeare Festival, San Jose Repertory, and the Nashville Ballet.
Southern California work includes productions at South Coast Repertory, Cornerstone Theater Company, the Pasadena Playhouse, and East West Players.
Currently his designs for Peter Pan, starring Cathy Rigby, can be seen at Madison Square Garden and at theatres across the nation. He has created designs for DreamWorks Animation, Universal Studios Tour, Spectra F/X, and Disneyland, including Mystic Rhythms, a live spectacle show for Tokyo Disney Sea in Japan. Among his numerous awards and recognitions are seven Los Angeles Drama Critics Circle Awards, a Bay Area Theatre Critics Circle Award, and an Emmy Award nomination.
 
Cliff Faulkner now focuses his attention on training the next generations of theatre artists, having worked as both a scene and costume designer, a stage and art director, and an illustrator. For 20 years he was a resident designer at South Coast Repertory, where he created scenery and costumes for more than 70 productions of new plays and the classics. He has designed 12 productions for the Old Globe in San Diego, plus others for the Oregon Shakespeare Festival, the Pasadena Playhouse, the Westwood Playhouse, and smaller Los Angeles theaters. His work as an art director for live events has been seen in North America, Europe, and Japan.
Cliff and Shigeru both teach in the Drama Department of UC Irvine, and were together honored with a 2011 Bridge Award from Cornerstone Theater Company.
Architecture Award Winners
The Architecture Commission is presenting this year's USITT Architecture Award winners as well as a display of the recently created USITT Architecture Student Design Competition. Through increased sponsorship, the Student Design Competition continues to grow, thriving as an outstanding educational opportunity for our student membership.
Art Auction
The USITT Art Auction will be offered this year affording you the opportunity to purchase wonderful theater art and support the USITT Endowment fund. Be sure to stop by and join in the bidding, and don't forget your wallets! Details can be found in Tim Kelly's article here.
From the Edge
The USA-USITT Design Exhibition has returned from Prague and will be a feature exhibit in Long Beach. The 2011 Prague Quadrennial of Performance Design & Space had more than 40,000 visitors during 10 active and inspiring days in June. The American pavilion, From the Edge, will be one of the Special Exhibits on display during the USITT Long Beach conference.
The USA-USITT Design Exhibit team recommends people experience the exhibit more than once while at the Long Beach Conference & Stage Expo promising the interior collage will be different every time you stop by!
International Design
Marketa Fantova, USITT's VP for International Operations is preparing several international design exhibitions highlighting award winners from the 2011 Prague Quadrennial Design Exhibition, separate from the USITT-USA Exhibit. Watch for detailed in the March issue of Sightlines.
Design Expo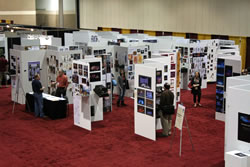 There is still time to be a part of the 2012 Design Expo. Members are encouraged to pull out their best design work from a production within the last two years and showcase it at the Conference.
Design Expo is a juried, biennial exhibition of costume, scenic and lighting designs created by USITT members. In 2010, 151 designers competed. The exhibit displays student, professional, and academic work side by side
Winners are chosen by a distinguished panel of theatrical professionals who will identify 12 to 16 designers with outstanding design work for inclusion in the Design Expo Catalog, published in the Summer 2012 issue of USITT's journal, TD&T - Theatre Design & Technology.
Entry information is available here. Application deadline is February 15, 2012.
As a final note, Doug Gilpin is in need of help! Doug is the chair of the Design Expo committee and with the help of Greg Gillette are now the only two remaining committee members on the Design Expo committee. Anyone who would like to become an active member of the committee should
contact Doug at gilpin@hsu.edu. 
Be sure to plan plenty of time into your conference schedule to stroll all the Special Exhibits being presented at Stage Expo during our 2012 Conference & Stage Expo in Long Beach.