News From David Grindle, USITT Executive Director
The push is on!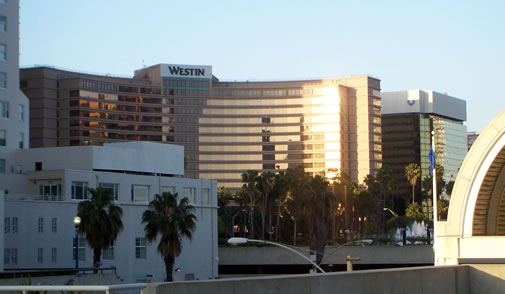 The Annual Conference starts in eight weeks and people are geared up and excited. So am I. As we head to my second Conference as executive director, I find I know more and that means I'm more excited than when I was a member.
Faces. I am excited about faces. I see smiles of old friends meeting again and the look on the face of a first time attendee. Both are warm images to me. They show the joy of learning and working with people. To see my old friends is exciting, and to meet new people is a joy I love. Seeing our members sharing that energy makes me happier.
I look forward to attending meetings of the Board, Sections, Commissions, and working groups. It sounds strange to some that I look forward to meetings, but I do. In those meetings I get to be in touch with the membership's wishes, desires, and vision for USITT. Those are the meetings that set the agenda for my job, and for all of us who work for USITT.
Stage Expo. It is still a great place to see old friends, but I also get to see new products, companies, and innovation. Bringing all that to one place, and witnessing the enthusiasm generated when people get inspired by something at Stage Expo is a joy. Inspiration breeds innovation, and that is what our Institute is about.
As a member I got to enjoy these things for myself. As Executive Director, I enjoy these things through the members' eyes. To see people get new energy for production and design because of their involvement with USITT gives me, and all of the office and elected leadership, renewed energy for the work we do for the members.
If you can make it to Long Beach, please do. The vitality promises to be incredible, with new opportunities never available before. I can't wait to enjoy it with you and through you.
PS -- if you read my article last month, the marching band won both the field band and parade band competitions. They ended by getting to play as the featured band in the Gator Bowl preview and brought home 11 trophies and a hefty cash prize.