Commissions
Deadline Nears for Student Leadership Presentations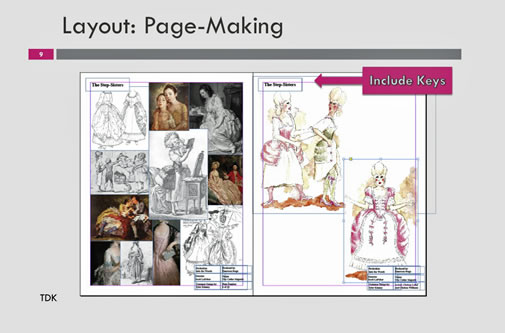 Students who want to become more involved in the Costume Design & Technology Commission as well as teachers who would like to get their students more involved have a prime opportunity in the Student Leadership Initiative Session planned for the 2012 Long Beach Conference & Stage Expo. The deadline to submit an abstract for a presentation is February 15.
The session will be held Saturday March 31 and will feature two or more student presenters. Each will have 15 to 20 minutes to share their slide shows. The topics can cover anything from unique costume designs, new technical ideas, innovative costume crafts, wardrobe tracking techniques, innovative wig or make-up techniques, and digital applications to students working in a collaborative process.
Last March 2011 when the Student Leadership Initiatives programming got its start, Claremarie Verheyen, professor of theatre and dance commented, "The Student Leadership initiative was a wonderful treat for the 'old-timers' who pretty much know each other's 'tunes.' To meet, see, and learn from our younger membership…was truly eye-opening and thrilling."
Any and all ideas will be considered. Send them to Rafael Jaen, rafael_jaen@emerson.edu. E-mails should include name, e-mail, cell phone, school, concentration, topic name, and description plus the name of a faculty mentor. Faculty mentors should send an e-mail supporting the student. Those selected will be notified by February 21 via e-mail.