News & Notices
USITT VPs Land Top Jobs at Fox, Prague Quadrennial
Two USITT vice presidents—Jack Feivou and Markéta Fantová—have moved up the career ladder in their day jobs.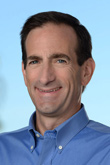 Feivou, USITT VP Conferences, recently took the helm as President and Chief Executive Officer of Fox Associates overseeing operation of the Fabulous Fox Theatre and other Fox business interests.
"We feel very fortunate to have found Jack Feivou to lead our company into the next phase of our growth and development," said Fox Associates Partner Mary Strauss. "His experience in brand management and creating spectacular guest experiences will be an invaluable asset to the Fox Theatre as will his vision for growing our entertainment and affiliated businesses."
Feivou joins Fox from the Walt Disney Company where he was General Manager of Entertainment Operations at Epcot, Downtown Disney, and the Water Parks at Walt Disney World Resort in Orlando, FL. He led a cast of more than 800 in the day-to-day operation of various stage shows, atmosphere entertainment, photography operations, and character. Prior to his role at Epcot, Feivou led the entertainment operations team at Disney's Hollywood Studios.
From 2001 to 2003, he was Director of Artistic Operations and Chief Operating Officer of the Boston Ballet. Working closely with the artistic and executive directors, he ran the daily operations of the Boston Ballet, which is one of the top five ballet companies in the United States.
He has worked as producer, production manager, technical director, and stage manager for Walt Disney Creative Entertainment, Best Entertainment, Event Quest, Warner/Avalon, TheatreWorks, Meadows Music Theater, and Trinity College. Career highlights include producing a first-of-its-kind media event where performers danced 36 stories above Times Square on the side of the W Hotel; being on the production team of the 2000 Super Bowl half time show; and the Emmy Award-winning team of the 2005 Walt Disney World Christmas Day Parade. He speaks and mentors about stage and production management nationally. Feivou holds a BFA in technical theatre/stage management from Adelphi University.
"This is an opportunity of a lifetime, and I look forward to working with such a nationally recognized venue as the Fabulous Fox Theatre and building on the respected entertainment brand that the owners and staff have cultivated over the past three plus decades. I am anxious to join the Fox family and the St. Louis community," Feivou said.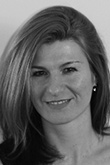 Fantová, USITT VP International Activities, has been named the new Artistic Director of the Prague Quadrennial of Performance Design and Space (PQ). As a result of this outstanding opportunity, she has resigned her vice presidency in the Institute as of March.
For its 14th edition, Fantová and her team will create a concept for PQ '19 by managing activities of the international artistic teams and participating in the organization for the short-term.
A native of Prague, she received her BFA in scenography from the Academy of Performing Arts – DAMU and her MFA in scene design from Wayne State University in Detroit. Since 2014 she has taught scenography at Rowan University in Glassboro, NJ. Her costume and set designs were included in many exhibitions around Europe and the U.S. including as PQ '07 and the World Stage Design Exhibition in Seoul, South Korea in 2009. Fantová also chairs the OISTAT Performance Design Commission.