New Products News from USITT Members
ETC: Offers Three New Power Control Products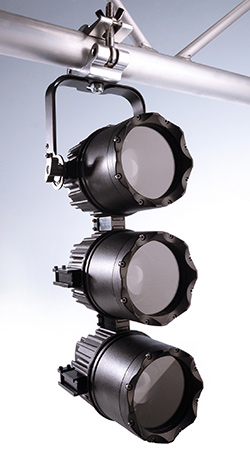 Contributing member ETC has released three new power control products.
The Sensor IQ Intelligent Breaker System is a low-cost, low-heat, and low-noise load center with switching and low-voltage dimming. The Echo Relay Panel Mains Feed and Feedthrough panels round out the company's product offerings for top-of-the-line power control.
GLP: X4 Family Welcomes the Mighty Atom
GLP's new impression X4 Atom will provide a fundamental tool for all lighting disciplines and is IP65 rated. The Atom measures less than 7 inches long and weighs under 3 pounds.
LynTec: Adds New IPC Panel to Product Line
LynTec now offers the Integrated Power Center (IPC) panel, a circuit breaker panel and isolation transformer integrated into one enclosure. It adds award-winning control to Schneider Electric's space- and labor-saving Integrated Equipment product line.
Rose Brand: Offers Track Rolling Services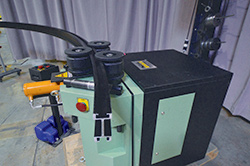 Rose Brand Inc. now offers custom track bending services creating custom curves in-house. Custom curves can be created in pipe and square tubing as well as other materials.