News From
Around the Institute
USITT Names in the News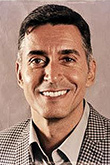 Costume designer Rafael Jaen garnered praise for his designs for the Lyric Stage production of Buyer and Cellar in the South Shore Critic blog. Jaen is a member of the USITT Board of Directors and a presenter for USITT 2016. He teaches costume design at the University of Massachusetts-Boston. Read the review here.

Michael Hooker, USITT Vice-Commissioner for Sound Education on USITT's Sound Design & Technology Commission, wrote a four-part series of articles on "Miking the Pit" for Stage Directions Magazine. Hooker is professor of sound design at the University of California-Irvine. The last installment of his series, "String Theory," on miking for string instruments, ran in December. Check it out, and read the previous chapters, here.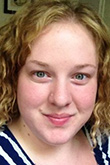 USITT Early Career member Cat Wilson was named a "Young Designer to Watch" by Live Design Magazine. Wilson won the Young Designers & Technicians USITT Lighting Design Award sponsored by Barbizon Lighting Company in 2012.
"My greatest achievement is watching my students discover technical theatre," she told Live Design Online. Read the interview and watch the video here.
USITT Members Attend Cirque du Soleil University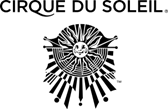 Members of USITT attended the Cirque du Soleil University Workshop held at the Resident Shows Division January 15-17. Key professors from universities were invited for an opportunity to understand the technology being used on current Cirque productions, advancements being made in technology and they will be used in future creations. Round table discussions with Production Management focused on:
The role university faculty play in the development of skilled technicians
The skills that Cirque is looking for in potential candidates
How best to prepare students to work at the level of Cirque du Soleil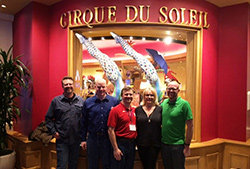 USITT Contributing Member Cirque hosted the attendees to three unique behind-the-scenes tours and performances of The Beatles LOVE, Zarkana and O.
Pictured are Zak Stevenson, University of North Carolina School of the Arts; Dan Lisowski, University of Madison-Wisconsin; Paul Brunner, Indiana University; Kim Scott, Company Manager, Cirque du Soleil; and Shane Kelly, DePaul University.
Production Management Book, USITT Session in the Works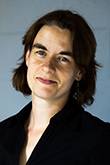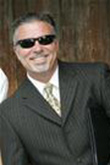 Excited for The Production Managers Toolkit to be published this summer? Get a live preview at USITT 2016 by attending a session with the authors, Jay Sheehan and Cary Gillett, production managers who met at USITT 2012 and left with the idea for the upcoming book.
Gillett is a stage manager and production manager in the D.C. area who teaches at the University of Maryland School of Theatre, Dance, and Performance Studies. Sheehan oversees the production management and stage management programs at the School of Theatre, Television, and Film at San Diego State University.
Their book, the latest addition to the Focal Press Toolkit series, comes out Aug. 1.
Their March 17 USITT session, Transitioning into Production Management, is all about switching to production management from other jobs. Click here for more info!
Bye, bye Jubilee, Congrats Louis B.
The longest-running Las Vegas showgirls revue, Jubilee, will stage its last show on Feb. 11.
"The production, complete with topless showgirls in elaborate costumes and stunning sets such as those replicating the ill-fated Titanic, opened in July 1981 in Las Vegas," the Los Angeles Times reported.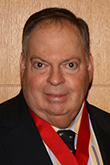 USITT Fellow Louis Bradfield was head electrician on the show at Bally's in the Ziegfeld Theatre when it opened, installing and later updating the lighting and automation systems. Congrats to Louis on his role in entertainment history. Read more about him here.
Members: Have news to share?
Articles, videos, blog posts or speaking events to announce?
Tell us at janet@usitt.org.