Transitions
Bazemore is new Props Master at Philadelphia Theatre Company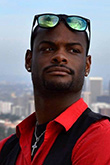 USITT Student Member Jeffery Bazemore graduated from Ohio University in December with his MFA in Production Technology with an emphasis in Properties. He has already landed a position as Props Master for the Philadelphia Theatre Company.
Bazemore works with the company's design team to help bring its productions to life. His responsibilities include establishing effective communication between members of the design team and the director, stage managers, and production manager.
"I produce a lot of paperwork to help give visual references to properties items with the shows," he said. "Here at PTC a major part of the job is sourcing props for the many different productions, so having and maintaining a great relationship with the other Props Masters at theatres around the area is a help."
Schroeter Joins PRG as CFO
Contributing member Production Resource Group has appointed Ryan Schroeter chief financial officer as it continues to extend its senior leadership team. Scott Hansen, previously both CFO and chief of asset strategy, will focus on the asset side of PRG's business.
Schroeter will oversee all of the company's financial affairs and work closely with Hansen and the other members of the senior leadership team to direct strategic growth and assist capital market transactions.
Prior to joining PRG, Schroeter was vice president of corporate finance at Intrepid Aviation. Before that he was assistant treasurer at JetBlue.
Schroeter, who went to Rutgers University, is from New Jersey and will be based out of PRG's New Windsor, NY office.
Crane, Young Join ETC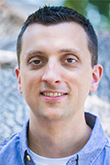 Rob Crane has been named Contributing member ETC's southwest regional field project coordinator. Based out of Dallas, Texas, Crane will provide sales and support for Texas, Arizona, New Mexico, Oklahoma, Arkansas, and northern Louisiana.
Previously he was technical director of the Dallas City Performance Hall. Hailing from Dallas, he has also worked as a technician for the Morton H. Meyerson Symphony Center and as an electrician for the McCarter Theatre Center in Princeton, NJ.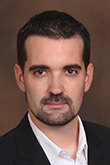 Dave Young will be ETC'ss new western architectural regional manager. Based out of the ETC West office in Hollywood, Young will serve a sales territory that includes Los Angeles, Las Vegas, the western U.S., and western Canada.
Young holds a BA in theatrical design from Alma College and an MFA in lighting design from the University of Oklahoma. Most recently he served as senior lighting designer at Stantec in Los Angeles. In addition to architectural lighting design, he has experience in theatrical and live event lighting, special effects fabrication, and production.
An active member of the lighting community, Young has presented two webinars for the IES website and was a presenter at the IES Annual Conference, LIGHTFAIR International, and several other lighting industry conferences.
Parker Named Lighting Director at IMS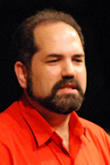 Scott C. Parker has a new position as director of lighting for IMS Technology Services. His duties include designing lighting for events, serving as head Vectorworks trainer, and training lighting technicians.
Parker is a member of USITT's Lighting Design & Technology Commission. He also produces workshops via his firm, Stage Seminars LLC. He is an ETCP Certified Rigger and Electrician.