Conference & Stage Expo
USITT 2016 to Close with Sky Bash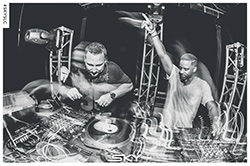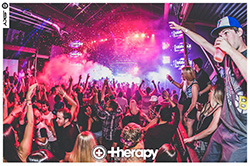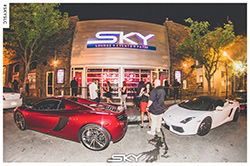 USITT is adding its first Off-Site Closing Night to an already adventurous 2016 Conference with a Saturday night party at Sky, Salt Lake's revolutionary, three-floor nightclub.
Sky, a brand new venue that opened last year, was built by Ken Dinsmore as his "gift to downtown." The versatile building is equipped with optimum sound, a 300-foot video screen, glass retractable roof, 14 garage doors and performance lighting "rivaling any other renowned entertainment facility in the world," its website boasts.
Executive Director David Grindle called Sky, "a groovy nightclub that's within a block of the Salt Palace Convention Center and the Hilton Salt Lake City Center." The USITT 2016 Closing Night party will take place there 6 to 9 p.m. on Saturday, March 19.
Besides music, bars, and heavy hors d'oeuvres, USITT will provide some artistic use of Sky's video screen and lighting rig, Grindle said. "We're setting a new tone for closing night with this event."
The venue is offering luggage storage for those leaving for the airport from the party. Closing Night ends at 9 p.m. because the club opens to the public at 9:30 p.m. Those who decide to stay later won't have to pay a cover.
For more info on Sky, visit www.skyslc.com.