News & Notices
Announcements
'The Radioactive Ride' LRLR June Adventure

This year's Long Reach Long Riders ride, dubbed The Radioactive Ride, is all about New Mexico (plus a little Arizona, Utah, and Texas).
Loren Schreiber, Ride Marshal, said, "Much of the ride is in a high desert environment. Average high temperatures for June range from the mid-60s to the mid-90s depending on where you are in New Mexico. Elevation will range from over 8,000 feet near Angel Fire to 2,800 feet around Carlsbad."
The 2016 Long Reach Long Rider ride begins June 4 in Las Cruces, NM, and finishes back in Las Cruces on June 12. Registration is now open. For more information on the route, joining the ride, or making a donation, visit lrlr.org.
Wingspace to Accept Mentorship Applications Beginning Feb. 1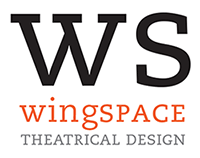 Wingspace Theatrical Design will begin accepting applications for its Professional Mentorship Program on Feb. 1. This is a unique, year-long experience for young theatre artists seeking guidance at the start of their careers.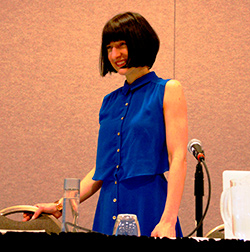 Donyale Werle, USITT conference presenter and Wingspace member, said there are five openings. The Wingspace Mentorship offers access to the more than 30 member designers and their wide-ranging work, which includes theater, dance, opera, concerts and installations, both in the U.S. and abroad.
Successful applicants will be recent college graduates living in New York City who are self-motivated and have a passion for the arts. For more information about the program, go to wingspace.com/mentorship.
Thespian Festival 2016 Accepting Exhibitor Registration
The Educational Theatre Association recently opened registration for its college and business partners to be a part of Thespian Festival 2016 June 20 to 25 on the campus of the University of Nebraska-Lincoln.
With the Festival's new, two-track Main Stage schedule, organizers can accommodate even more students, providing more opportunities each day for a college or business to speak directly to more than 3,500 attendees.
Exhibit space requests will be filled on a first come, first served basis, so register early. Registration closes May 2. An online version of the College and Business Partners Registration Packet will be available in February.
EdTA is also still accepting advertising agreements for Junior Thespian Festival 2016 Feb. 12 through 14 in Denison, TX. More than 600 middle school market are anticipated at this year's event.