News & Notices
In Memoriam: Jan Musson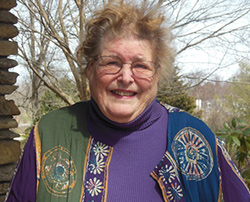 USITT Fellow Jan Musson passed away suddenly on Dec. 21. at home in Goshen, KY. She was a fourth-generation Californian and graduated from Stanford University in 1957 with a BA in speech and drama. This was followed by over 10 years' work in personnel management and small business accounting in what would become Silicon Valley.
Never satisfied with standing still, she worked actively as a lighting designer for well over 20 years for all the leading performing arts groups in the South Bay. Next, she decided a master's degree in stage lighting would move her career forward. She completed that degree at San Jose State University in 1974.
Jan was always the entrepreneur and in 1975 began a small stage lighting rental company in Monte Sereno, CA. That company was one of the first theatre lighting rental, sales, service, and installation firms founded, funded, and managed by a woman. It survived a major fire after moving from Los Gatos to San Jose but again, never one to be discouraged, Jan grew the firm into Musson Theatrical, Inc.--today one of the largest and most successful supply houses in the country.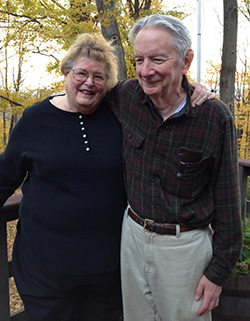 Jan's USITT work began in 1972 as a founding member of the Northern California Regional Section and a key member of the San Francisco Conference Committee. She remained active in USITT where she served as Treasurer 1984-88 and was elected a Fellow in 1996. That USITT survived some very difficult financial times during the mid-1980s is a tribute to Jan's skill as a responsible steward of the Institute's funds. She was also an honorary member of IATSE Local 134.
All who worked with Jan remember her as a woman with an infectious smile, unlimited generosity, and continuous support for the performing arts. She was also a strong mentor for young women and brought many into the firm helping them develop their professional careers. "No" was a word that didn't appear in her vocabulary.
She is survived by husband Wick, brother Frederick Morris, niece Juliana, nephews Gregory and Keith, and seven grandnieces. Memorial services were Jan. 7 in Los Gatos, CA.
The family requests all contributions in Jan's memory be directed to Lyric Theatre (Gilbert and Sullivan Society of San Jose), San Jose State University Theatre Arts Department, or Santa Clara University Department of Theatre and Dance.