Conference & Stage Expo
Time for Very Early Registration, Making Travel Plans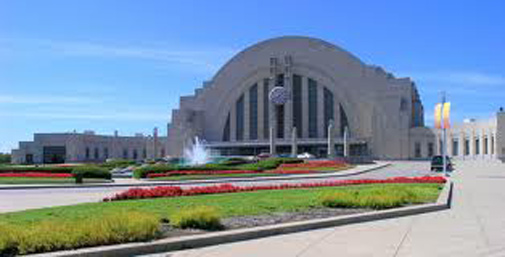 Make travel plans now for the 2015 USITT Annual Conference & Stage Expo! There are many options to choose from that will fit any budgets or schedule. With the Very Early Conference registration deadline on December 4, now is the perfect time to register and make travel arrangements.
Anyone living within six to eight hours of Cincinnati in cities such as St. Louis, Memphis, Milwaukee, Chicago, Detroit, Cleveland, Toledo, Toronto, Buffalo, Philadelphia, Pittsburgh, Washington D.C., Charlotte, NC, or Atlanta may consider driving to the Conference in car pools to save money instead of flying. Don't forget the parking costs. There are several surface lots, metered parking on the street, and covered garages within walking distance of the hotels and Duke Energy Convention Center.
The Greater Cincinnati Airport (CVG), 13 miles from the Duke Energy Convention Center, has contact information for airlines flying in and out. Arrange transportation from the airport to the conference hotels with Executive Transportation or catch a taxi curbside.
Some may opt to fly into other airports within a one- to two-hour drive of Cincinnati. Dayton (DAY) is the closest with an approximate one hour drive time to Cincinnati. Columbus (CMH), Louisville (SDF), Lexington (LEX), and Indianapolis (IND) are about a one and a half to two hour drive. Remember to take advantage of USITT member discounts for car rental with Enterprise, Hertz, or National Car rentals.
The Cardinal line of Amtrak connecting Chicago to Washington, D.C., Philadelphia, and New York City, has a stop at Cincinnati's historical Union Terminal. Check the website for schedules and fare information.
Bus options include Greyhound and Megabus. The Greyhound terminal, located near the new Horseshoe Casino on Gilbert Avenue, is about a mile from the Duke Energy Convention Center. The Megabus also has a couple of stop locations in Cincinnati, one very near the Convention Center and one on the campus of The University of Cincinnati.
The 2015 Conference & Stage Expo is only a few months away. Start planning now!