News & Notices
USITT Earns GuideStar Gold Rating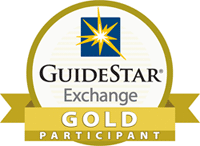 USITT is now a GuideStar Gold organization, a designation that illustrates its financial transparency and encourages donors to support the organization with confidence.
GuideStar compiles information on non-profit organizations and makes it available to the public enabling better decision-making and encouraging charitable giving.
GuideStar asks non-profits to submit IRS forms, financial statements, annual reports, mission statements, and other documents to reach Bronze, Silver, or Gold levels. USITT submitted all the information required for the Gold rating, said Executive Director David Grindle.
"We recognize that donors are investors, and they deserve to know the operations and financials of their organization," he said. "Obtaining a GuideStar Gold rating is a good way of letting our donors know that we are committed to operating with maximum transparency."
As people and organizations approach the end of their financial years, USITT is encouraging donations through its secure online portal.
GuideStar began in 1994 as Philanthropic Research Inc. to make non-profits more accountable. It has since become a clearinghouse for data on tens of thousands of charities, and last year implemented the rating system to reward non-profits for sharing their information with the public.
Among the information USITT provided were the grants it gives and receives, who serves on its board, what it pays in salaries, and where it spends its income.
People can access this information by going to www.guidestar.com and searching for USITT. If they like what they see, they can even donate to USITT via GuideStar.
Mr. Grindle, on behalf of the Institute, encourages people to view the information and consider a holiday donation. Donors can earmark their contributions to support specific USITT programs such as the Diversity Initiative, promoting diversity in technical theatre; the Rigging Safety Initiative, providing free rigging inspections and safety training for high school stages; and USITT Presents, bringing affordable, year-round continuing education opportunities to backstage workers across the country.
USITT will post the GuideStar Gold seal on its website and other materials to let people know that supporting USITT is indeed a safe, reliable, and, yes, a wise investment!