Conference & Stage Expo
Not the Average Product Showcase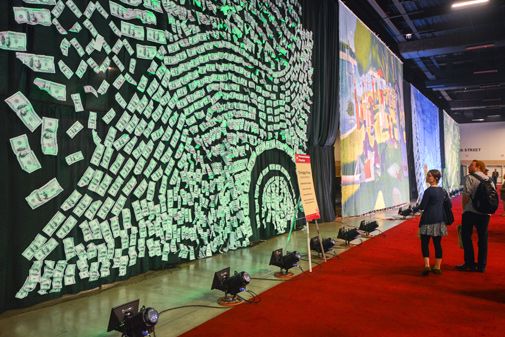 Stage Expo is so much more than just products!
Stage Expo offers a multitude of different products and services on display in the booth spaces. What makes USITT's Stage Expo different from other tradeshows are the other things found on the show floor.
There are networking lounges spaced throughout the show floor where participants can take a break from the show, recharge a mobile device and connect to free wi-fi. These are available because of the support of our sponsors H&H Specialties and Disney Parks Creative Entertainment.
In 2015, the biennial Tech Expo returns. This large display will have innovations from students and professionals as creative solutions to daunting challenges. It's not uncommon to walk away from this display wondering "Why didn't I think of that?" Thanks to Tech Expo sponsor Point Source Audio for its support of innovation in the industry.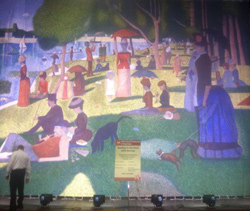 For the past two years, USITT has had a special exhibit dedicated to backdrops from Cobalt Studios and scenic artists from around the country. It has become a staple at Stage Expo because of the beautiful aesthetic and in recognition of amazing work. The 2015 event will continue this tradition with the Exhibitor Backdrop Showcase. USITT has a number of companies that are making innovative drops for the industry to use. Drops from Backdrops Beautiful, Backdrops Fantastic, Cobalt Studios, Dazian, Grosh Scenic Rentals and TheatreWorld Backdrops will be featured. These companies set the bar for theatrical backdrops, and USITT is fortunate to be able to bring them to the forefront.
Also planned are special exhibits from around the country, the return of the art auction which benefits the Edward Kook Fund, the Innovation Gallery & Stage where brand new products are on display and discussed, and of course, the Cover the Walls display where attendees post their work for everyone to see. For more information about these special areas and others visit www.usittshow.com/beyond.